You Are Invited To The NYC Free Advance Screening of The Addams Family!
Calling all Addams Family fans! Our family is SO pumped about this movie. I think I have sung the theme song a zillion times, especially since my middle son's name is Adam! lol The Addams Family looks like a great movie. I'm thrilled to partner with The Addams Family movie and invite you watch the movie with us on Wednesday October 9th. Which character is your favorite??!! I love Cousin IT!
What's it all about? Get ready to snap your fingers! The first family of Halloween, the Addams Family, is back on the big screen in the first animated comedy about the kookiest family on the block. Funny, outlandish, and completely iconic, the Addams Family redefines what it means to be a good neighbor.
NYC Advance Screening
Wednesday, October 9th @ 7PM
AMC 34th St.
New York, NY
RSVP Link:  http://uareleasingscreenings.com/ouGoG93632
Please click above to grab some free passes to the screening! See you there. Remember that screenings are overbooked in order to ensure a full house. Find out more about The Addams Family movie here: https://www.addamsfamily.movie
CAST Oscar Isaac, Charlize Theron, Chloë Grace Moretz, Finn Wolfhard, Nick Kroll, with Bette Midler, and Allison Janney
Executive Producers Kevin Miserocchi, Andrew Mittman, Joe Earley, Aaron L. Gilbert, Jason Cloth
Producers Gail Berman, p.g.a.,
Conrad Vernon, p.g.a.,
Alex Schwartz, p.g.a.,
Alison O'Brien
Based On Characters Created By Charles Addams
Directors Conrad Vernon And Greg Tiernan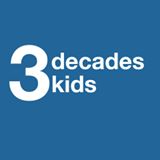 Disclosure: All opinions are that of Diane Sullivan and do not reflect the views of the parent company represented. Media and Screening passes provided by The Addams Family movie. Contact me at Diane@3decades3kids.net