Mean Girls On Broadway- A NYC Must Do!
This post is made possible by support from Mean Girls on Broadway. All opinions are my own. 
Everyone that knows me, knows that I love going to Broadway shows. I have seen my fair share of them throughout the years and at this point I really don't just go to any show, it has to be on my "Want to see it list". Currently on Broadway I have about four more shows I'd love to get in before the end of the year and Mean Girls just happened to be one of them. Truth be told, Mean Girls on Broadway was originally not on my list. I have never seen the movie and I wasn't exactly sure what to expect. I've never been a fan of any type of mean girls especially after all my years as a classroom teacher. But, some of my friends assured me that I definitely should see it and I'm so glad I took their advice.
If you already have seen the movie, then you are already a fan, I'm sure. The thing I loved most about Mean Girls on Broadway was it made me laugh. In fact, it made the entire audience laugh. In my opinion that is something lacking in the world today. You used to see groups of people sitting and laughing, now their heads are down and they are so sidetracked that it seems the laughing has gone to the wayside. Not to worry, you can get your laughing out freely from any seat in the Mean Girls house! I also loved that Mean Girls had a definite message, Don't Be Mean! It's a message that spans the wings of our lifetime. Little kids- Don't be mean! Teens- Don't be mean! Adults- Don't be mean! Mean Girls on Broadway is a fun way to get the message out there. Stop the bullying and the hated and find another way. The show was hilarious and a pure pleasure to watch. I'm already planning to head back to see it with Emm for a Mother Daughter day out! The audience had quite a few mother daughter teams, along with girls night out and date nights! This show is for everyone to enjoy. Who doesn't want to laugh?I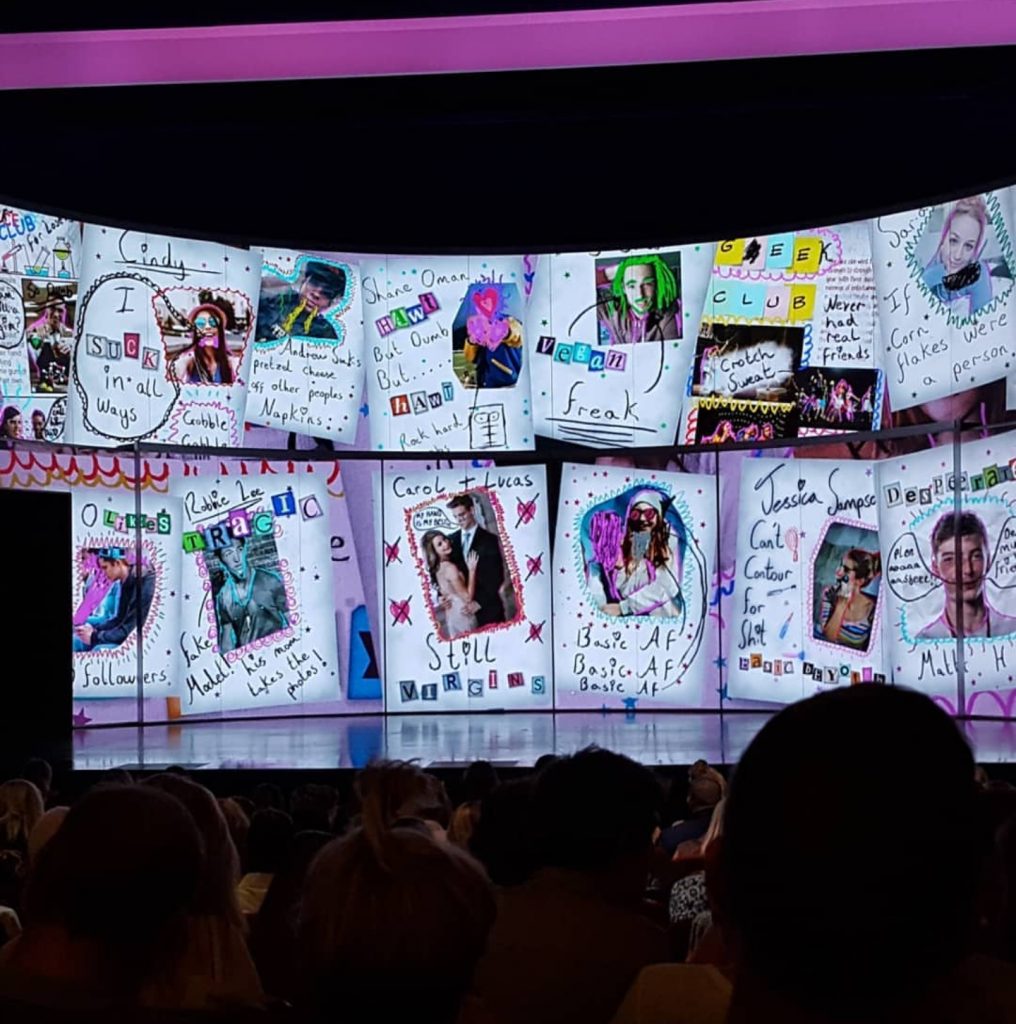 So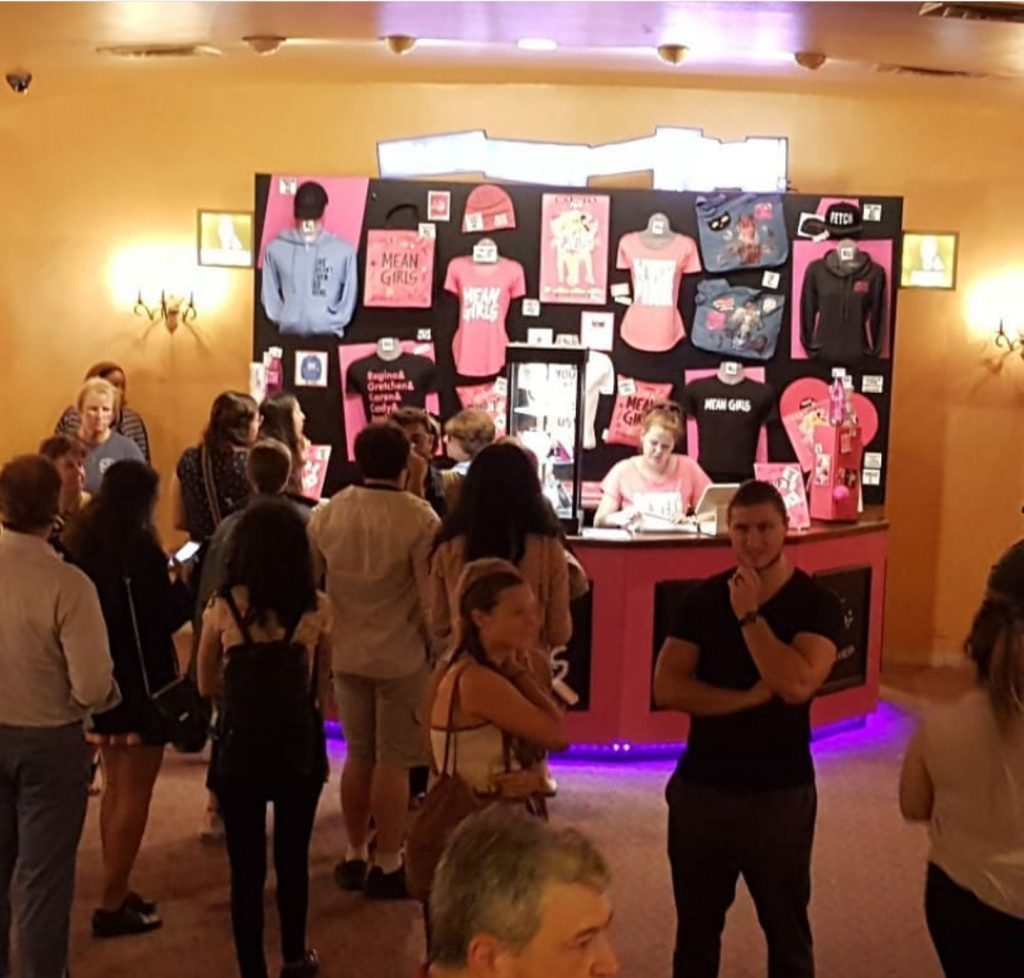 what' the show all about? The main character, Cady and her parents have made a huge move to the city from Kenya! Cady, who's best friends were from the savanna soon realizes that they have a lot in common with the new friends she is about to make. Do her new classmates accept her? NO!  But Cady is ready to accept the challenge of friendship at the High School and is excited at the thought of making new friends. Sadly, no one seems to like her or even know she is around.  Enter- Janis and Damian who decide to help Cady as she tries to find her social group she fits into best. Janis and Damian describe the clique of high school social royalty dubbed "the Plastics." The trio is led by Regina George, the "Queen Bee"; Gretchen Wieners, Regina's nervous, eager-to-please second-in-command; and Karen Smith, the stereotypical dumb blonde. To everyone's surprise, Regina and her fellow Plastics decide that the new girl Cady will eat lunch with them for the rest of the week. Cady can't wait to tell  Damian and Janis about the invite. Janis asks Cady to sit with them and give her all the inside scoop about the group. This is where the fun begins and where I will stop. I would not have wanted to know more than this going into the show. Enjoy! Go! It's a great show. Now I can't wait to see the movie. Check out everything you need to know here: https://meangirlsonbroadway.com/
We have a fabulous discount to help you enjoy the show just a little bit more.
Here is a discount code: MGBWAY. It's valid for tickets starting as low as $59 performances now – November 24.
 https://meangirlsonbroadway.com/#tickets
The code can be used on Ticketmaster when they select their preferred date. 
As part of this "cool moms" initiative we also have a special partnership with Sittercity, which is a childcare/babysitting service, for moms looking to plan their next ladies night out or date night with their significant others. Please feel free to share this offer.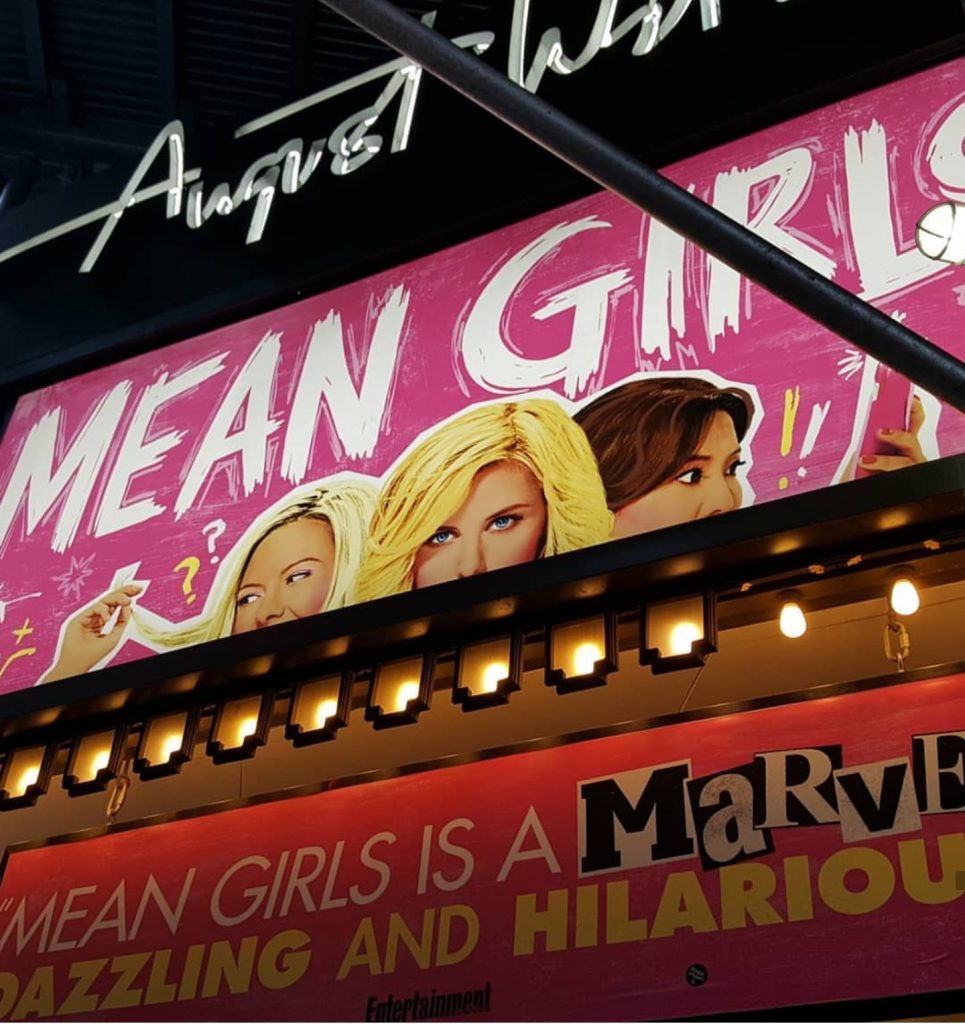 Offer: Your sitter search made simple. Join Sittercity and easily connect to local sitters. Join today and save 50% on a monthly membership.
To Redeem: Click the Sittercity link provided and follow the steps to create a new account or log in from the homepage. Click "Upgrade" then select the 1-month Premium Membership option that shows the discounted rate of $17.50. Follow the steps to process payment for your new Sittercity membership. 
Discount offer is only valid for the first monthly payment cycle. Subscriptions are non-refundable and automatically renew at the original monthly subscription rate of $35 per month until canceled by changing your account settings or contacting us here. Offer is good for new Premium subscribers only.
Show Run Time: 2 hours and 30 minutes, including one intermission.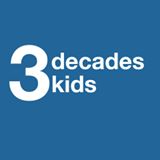 Disclosure: Media Invite and Media Party provided by Mean Girls on Broadway. All opinions are my own. Contact: Diane@3decades3kids.net