Giveaway- Casino Pier And Break Water Beach On The Jersey Shore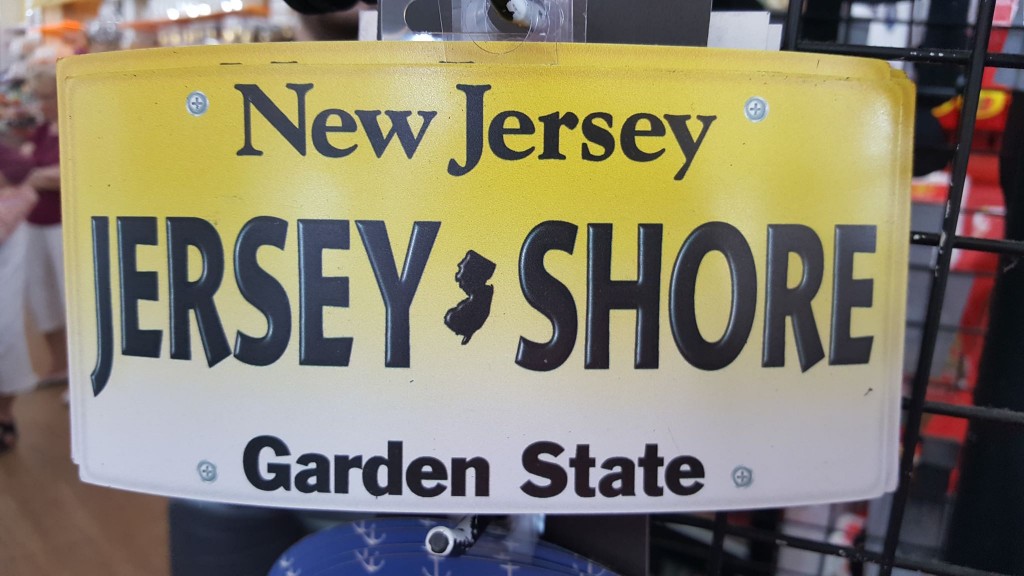 Take one family, a waterpark, a boardwalk and a summer day and get back the best time ever and memories that will last a lifetime! Well, at least that is my take on our recent getaway to Seaside Heights, NJ- less than two hours from NYC. Last weekend our family was invited to Casino Pier And Break Water Beach Waterpark.
As a child and teen I spent a lot of time in Seaside Heights. As a teacher I took some of my classes there on class trips. Wow! Although some things have stayed the same a lot has changed. As you may or may not know, in 2012 Seaside Heights (along with many of us on the east coast) suffered big loses from Hurricane Sandy. Casino Pier, same name as previously,  is the new pier that was built after the hurricane. Honestly we did not know what to expect and were completely elated with our findings.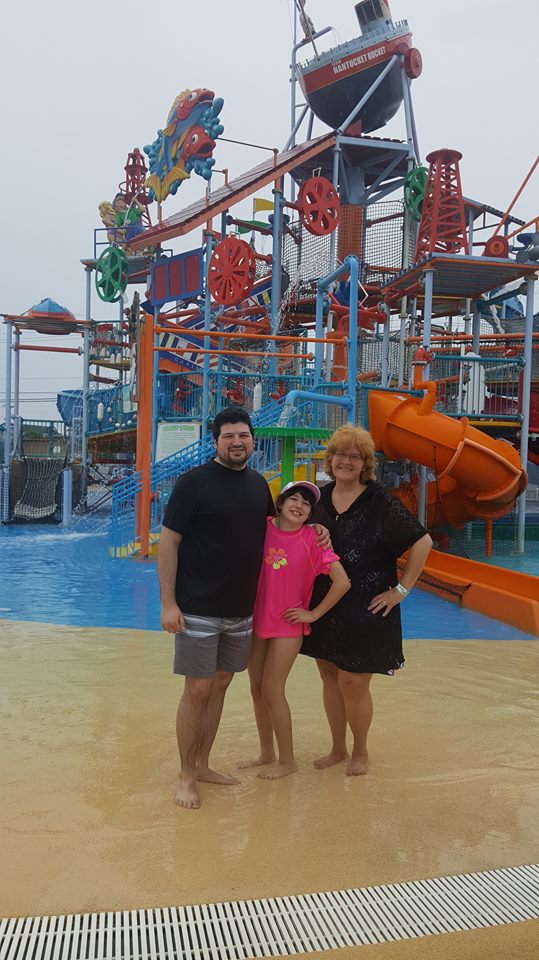 Our first stop was Breakwater Beach Waterpark. It's located one block from the boardwalk and easy to find because it's directly across from the giant ferris wheel and Casino Pier. Breakwater Beach Waterpark is like a little kingdom onto itself. You can really spend the entire day there and then the night at Casino Pier which is exactly what we did. There is plenty to do at Breakwater Beach Waterpark. We absolutely loved The Harbor wave pool with calmness and waves alternating. If you are into thrill water slides Salem's Scream is for you with its fifty foot drop! Revere's Wild Ride is another fun one and Two If By Sea hosts a double float in case you want to do it with a friend.
As for me, I was more into the Revolutionary Wild River. It's a lazy river with a few twists and interactive spots along the way. It is definitely worth going on. The Perfect Storm is a multi-leveled water play zone with a few covered slides, sprayers, a dumping bucket! Also, you don't need to worry if everyone starts to get hungry or hangry! There are so many choices available from pizza to burgers to mozzarella sticks (they were SO good) and much more.  
When our fabulous day of water fun was over it was hard to believe we were only halfway done with the fun. Our night continued on the boardwalk. After we cleaned up we headed to Casino Pier. One word-FUN! We were treated to Unlimited ride wristbands (like the ones that are part of our giveaway). The kids and the parents had a ball. Our favorite ride was The DISKO! Everyone can ride together and the spins and slides are awesome! There are a ton of rides to choose from on Casino Pier at all different thrill levels so there is something for everyone. I am a total fan of the ferris wheel especially when all the lights are on. What a gorgeous view of the land and sea from the top!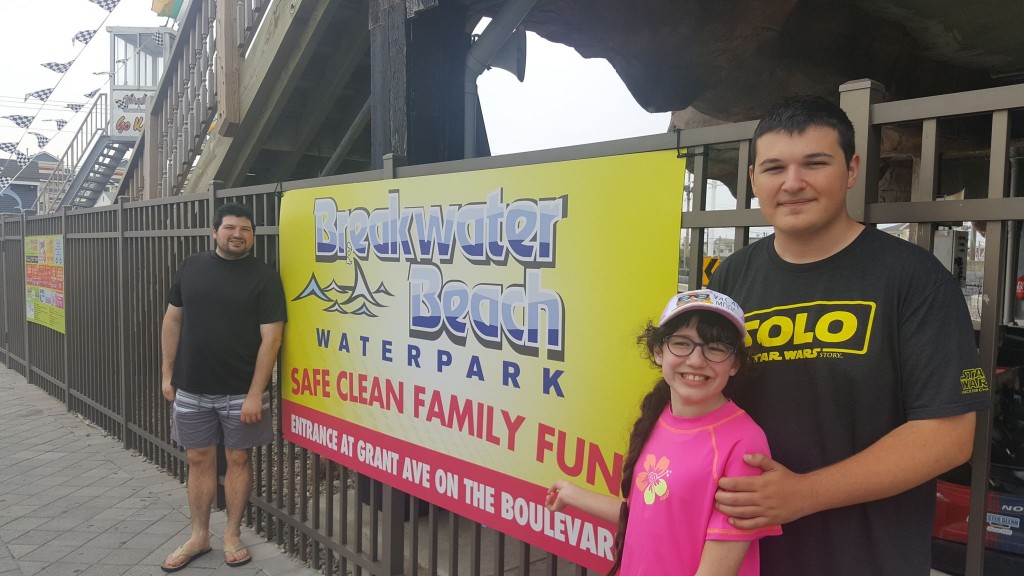 So if you are looking for some awesome fun this summer, look no farther than Seaside Heights, Exit 82 off of the NJ State Parkway. There you will find Casino Pier and Breakwater Beach Waterpark where you can enjoy water fun, rides, games of chance and delicious boardwalk foods! What are you waiting for? Time to get on the road and down to the Jersey Shore! See you there.
GIVEAWAY ALERT: We are so excited to partner with Casino Pier and Breakwater Beach Waterpark to give one lucky 3decades3kids reader a day trip that includes FOUR COMBO one day passes to Casino Pier (Ride wristbands) and Breakwater Beach Waterpark wristbands! Please enter using any or all of the entry ways via rafflecopter.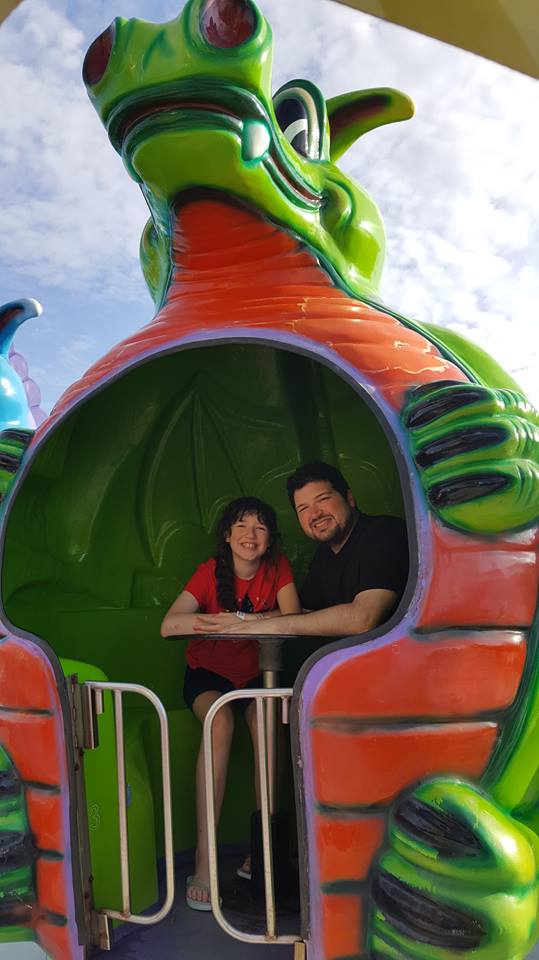 Disclosure:As a Casino Pier Breakwater Beach #partner for the day, I have been provided with vouchers for my visit. All opinions are my own. Media family invite and giveaway prize provided by Casino Pier and Breakwater Beach Waterpark, Seaside Heights, NJ and Jersey Moms Blog. All opinions are that of Diane Sullivan and do not represent the views of the parent company represented. Contact me at 3decades3kids@gmail.com or @3decades3kids across all social media platforms. 3decades3kids.net