Ocean Resort Casino Atlantic City NJ- A Great Place for Friends and Families!
By now you most likely know how much our family loves to travel. Although hubby and I like to get away for weekender here and there we do the most part of our traveling with the kids along. With saying that it's tough sometimes to find a place that is great for adults and yet is friendly to children. When we find a place like that it's like winning the lottery!
Atlantic City, NJ is place I personally know like the back of my hand. I spent many days and nights there with my mom and a lot of time with my family when my kids were much much younger. Since then I have found that Atlantic City has not been as family friendly as we had hoped for so we kind of moved on. But recently when we heard about the new Ocean Resort Casino opening its doors I was thrilled to find out that they welcomed families. Of course our family had to check it out first hand. 
From our arrival at Ocean Resort Casino we immediately loved the look of it. It's the tallest building in Atlantic City, so you really can't miss it and it has an enormous golf ball adorning the top of it! The building is gorgeous and every room in the resort has an ocean view. I don't know about you but I can't say no to an ocean view! Our room was no exception. We had a gorgeous view of the ocean, the city and Atlantic City's famous Steel Pier!
What more could you ask for? Oh, I know- You know how my pet peeve is a clean resort. Nothing sickens me more that staying in a dirty room. I'm happy to report that  Ocean Resort Casino is clean as a whistle. In addition, since it's new- so are all the towels and linens! Bonus! There is plenty or space in the room, enough plugs for all of the devices, and a mini fridge.  Did I mention that there is a coffee maker in the room with Starbucks coffee? There is also an incredible double sink bathroom and sit down/stand up shower. My daughter loved the doorbell that is standard to every room. You don't have to worry about being disturbed because you can set the doorbell to, "Do Not Disturb" if you want privacy.
Please check out our complete Room Tour at the Ocean Resort Casino here: 

Now about that view! The view made me never want to leave the room. The fact that I could sit there with my Starbucks and comfy beds watching the ocean, the city and the Steel Pier made me what so relaxed it was tough to go. Thank goodness the view was beautiful at any point of the day or night. We really enjoyed watched the sunset over the city each night and the beach fading into the horizon as the Steel Pier ride lights came to life!
Of course we DID leave the room, as nice as it was to hang out in it. There is SO much to do in Atlantic City especially at the Ocean Resort Casino! The first place we headed to was the pool. WOW!! I can't begin to say enough about the pool. The pool is incredible in every way. Half of the pool is indoors and half outdoors with a passage to go back and forth. My kids loved it and so did I. The pool was about three feet deep with an island filled with lounge chairs in the center of the outdoor section. The outdoor section also was surrounded by a great deal of lounge chairs surrounding both the pool and oversized hot tub. They have plexiglass between the pool area and the boardwalk/beach for an amazingly beautiful view. It's kind of like being on a cruise ship! They also have servers circulating to tend to your every need while you relax! The indoor pool area (they connect) is where you can grab your fresh towels and exchange them as often as needed. There are also some pool tables and TVs in there in case you bring along a non-pool fan! The bathrooms inside have full changing rooms and showers so you can even swim on your check out or check in day! Bravo, Ocean Resort Casino! You thought of everything!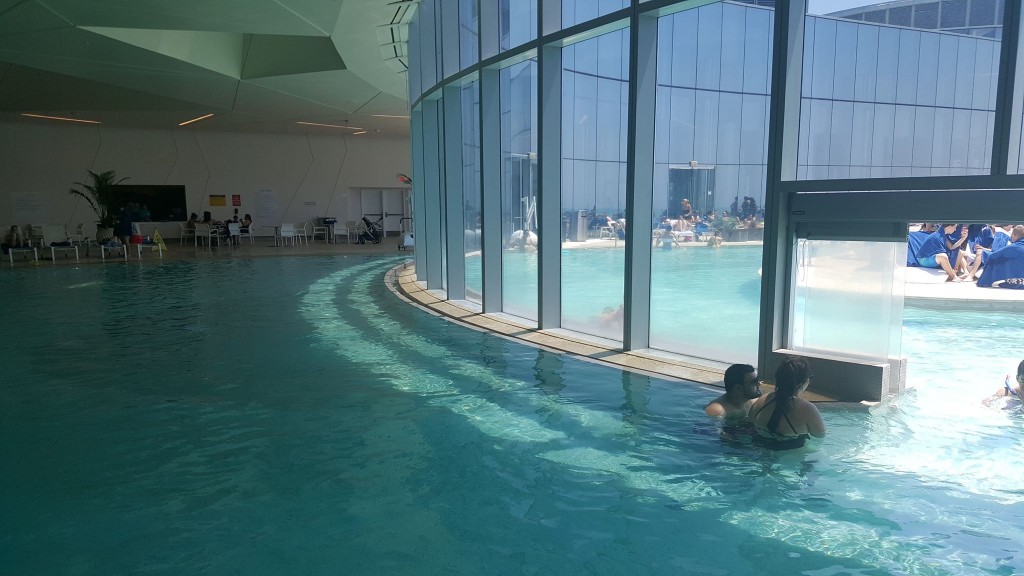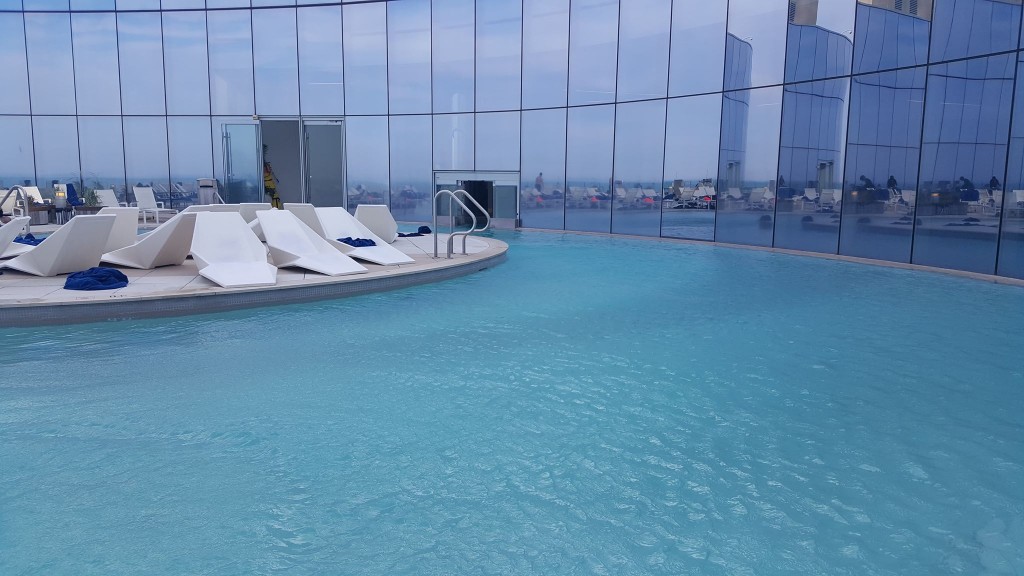 Now, although we did love, really LOVE the pool area we could not be across from the beach and the Atlantic Ocean and not dip our toes into it. I mean, it was right there! The resort may as well be on the beach, it's that close and has a path that takes you directly to the area that most resort guests will probably want to stay on. When you arrive you can rent a beach umbrella and beach chairs. Towels are also provided on the beach so don't worry about lugging them down from the pool! Ocean Resort Casino makes going to the beach easy! We really enjoyed our time at the beach! My daughter had a boogie board along and the waves were breaking one after another! If you are visiting don't forget your sand buckets and shovels! Our family can never resist a trip to the beach!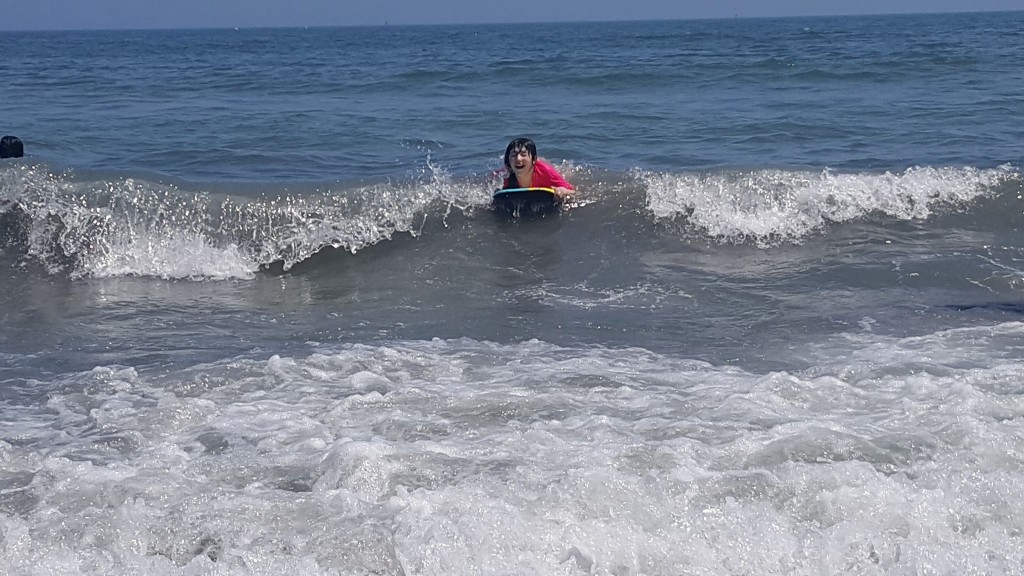 Before we visited Ocean Resort Casino we had all these plans of walking the boardwalk, going to the Steel Pier, getting some taffy, etc. but NONE of that happened during our stay. There was so much to do at the resort that we never ended up leaving the place. That is really kudos to them! Visiting the Ocean Resort Casino is kind of like being on an island with everything you need at your disposal. There is just NO reason to leave! Below pics are some of our favorite décor!
When it comes to dining choices Ocean Resort Casino has you covered. They have everything from snacks in one of the two gift shops to elegant dining as well as dining for the casino's carded comped players. There is something for everyone. All of the restaurants were not open at the point when we visited. The Ocean Buffet opens this winter and Wahlburgers as well as an Italian restaurant are in the works. The resort opened its doors on June 28th. Our favorite place to dine during our stay was Cafe500 but please be aware there is no children's menu, but there are plenty of child friendly choices like chicken tenders and wood oven pizza! My favorite choice at Café 500 was the Jersey Shore Wood Oven Pizza adorned with shrimp, lobster and crab! It was absolutely delicious! Please be on the lookout for a separate post all about Café 500 coming up soon!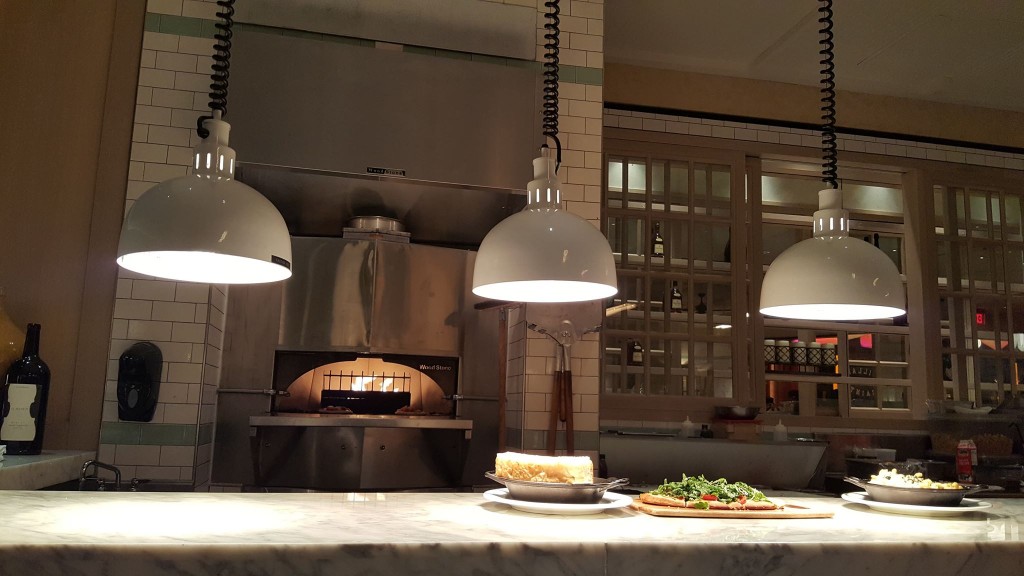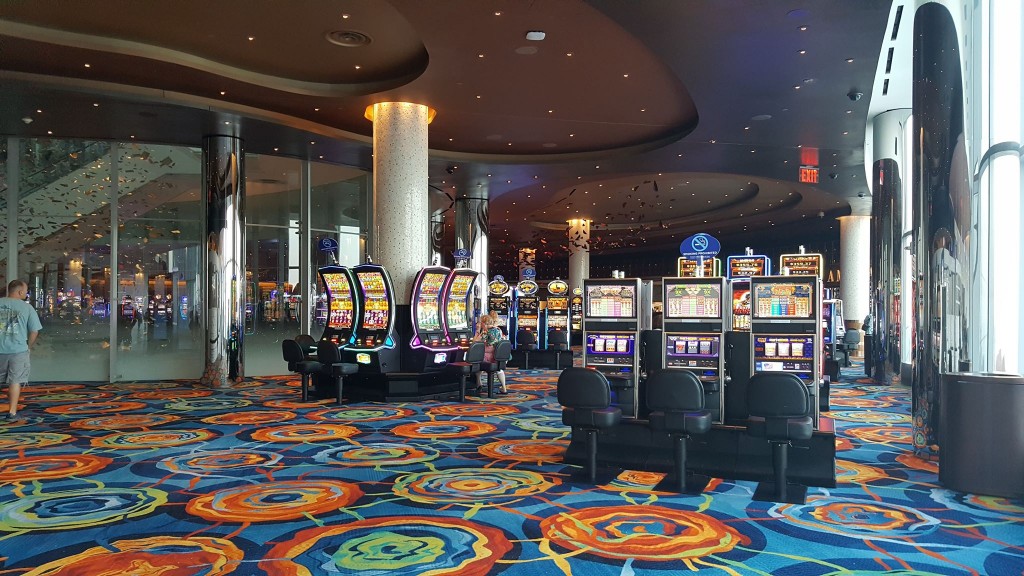 The one activity we did not have a chance to enjoy but hopefully will on a future trip was Topgolf Swing! Ocean Resort Casino hosts the world's largest Topgolf Swing Suite! Topgolf Swing Suite is a virtual reality golf experience that caters to both golfers and non-golfers. We took a tour while visiting the property and it's definitely on our todo list for next time!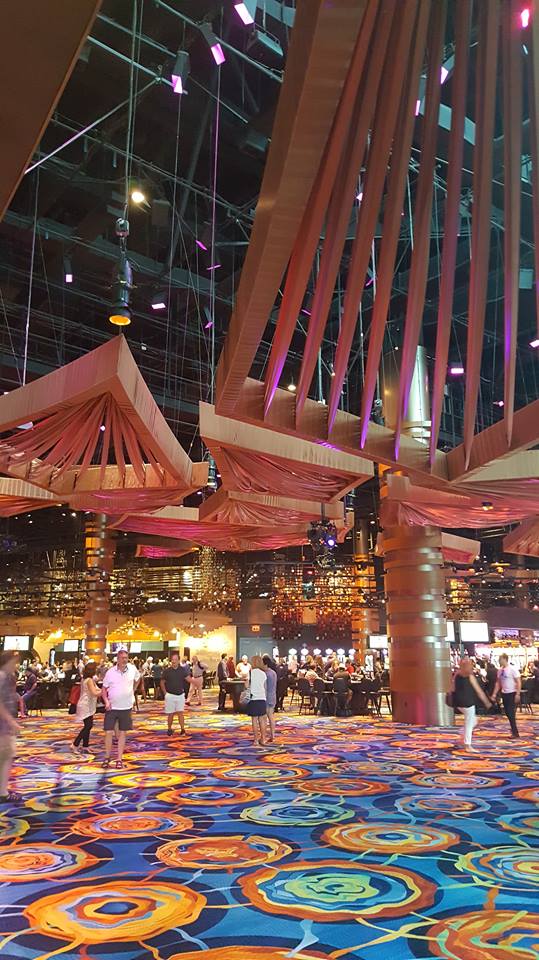 So, there you have it! Our trip was a total success from dining, to the room, pool, casino and location! If you are looking for an incredible stay with your family, friends or by yourself- Ocean Resort Casino is a great choice. Check out everything Ocean Resort Casino here: https://www.theoceanac.com/ Please check out the video of our trip summary here and see all the fun live! : 
Disclosure: Media Invite extended via Ocean Resort Casino. All opinions are that of my own. Contact me for collabs at Diane@3decades3kids.net or @3decades3kids across all social media networks. See you in Atlantic City!