"This is a sponsored post in partnership with BraVoMark and SafetyPin Technologies."
SafetyPIN Will Keep Your Family Safe!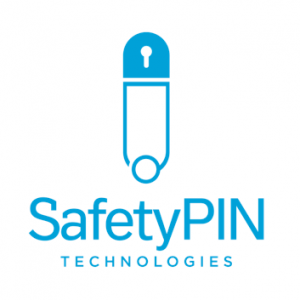 Summer is here and that means hubby and I will be gearing up for a bunch of date nights! Although we do have older sons who could easily keep an eye on our youngest daughter they do have their own life and their own plans. Recently I can across a great way to find out beforehand how to land a safe choice when it comes to people entering our house. As a mom you already know how much we use websites an apps as a second hand. I know I do anyway! In the back of my mind I'm always wondering if the person I am bringing into our house is a safe choice. 
SafetyPIN is something I found out about and had to check more into. It's a place you can go to check in about your babysitter, dog walker, house helper and more before bringing them into your house. By the time they are in your house it's way too late. And we all know that everyone seems okay when it's just a profile online. You never get the true deal until they are already in your company. This is a great way to check and see how the person stacks up in reality once they are off your computer or phone and in your living room!
SafetyPIN is only given to profiles that make the mark when it comes to passing a comprehensive background and behavioral screening. When someone shares their SafetyPIN it is the best way to know you can trust them to come into your home and be around your kids. (You can learn more by clicking here.) With SafetyPIN you can rest at ease knowing that you made the right choice.
SafetyPIN is a virtual trust badge that's perfect for the sharing and gig economies. In this world where it takes a full village for us to survive it's great to know there is somewhere you can got to find out who is safe to meet offline that looks great online. Honestly along the way of life I have met many creditable people that have popped off the page and into my life, I have also seen the worst, the fakes. I absolutely love how SafetyPIN uses a four pronged screening process that includes checks in criminal background, financial background, identity verification and behavioral screening. We have all seen the videos online of the babysitter mistreating the child. I am positive I do NOT want that to be my scenario.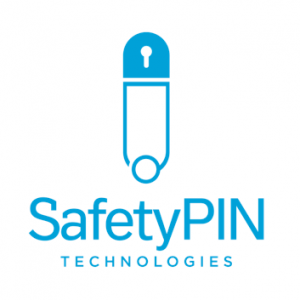 They even include a behavioral questionnaire developed with criminal profilers and a clinical psychologist to weed out people who may present a danger (even if they don't have a criminal record) and SafetyPIN holders are regularly rescreened!!!  SafetyPIN is revoked if they no longer meet requirements. How can it get any better! So, when it comes to making a choice next time about  babysitting, pet sitting, elder care, Craigslist, Airbnb, HomeAway, Bumble, Match or anything else you can think of there is only one place to go where you can get that prescreening peace of mind- SafetyPIN!
You may think that a process like this would cost an arm and a leg but it is extremely reasonable!and only costs $1 to apply and $6 for the first 6 months. To continue it's less than $5/month and you can cancel the membership at any time. Most of the applications are approved within 24 hours.
Now that you heard about SafetyPIN I'm sure you are as curious as I was to check them out. It's like having a "TSA Trusted Traveler" for you home. This is only available currently in the USA. 
If you want your babysitter or someone you already have working with you to apply and pay themselves, just send this link: www.getasafetypin.com/apply. If you want to pay for a SafetyPIN for your babysitter, nanny, or someone else the process is simple: 
– Go to getasafetypin.com and register (if you're already a member, login)
– Once you're signed in, choose "Vouchers" from the drop-down menu and follow the prompts.
– Enter their information and your payment information and we take care of the rest! (You can pay for just the application fee or you can cover their membership for as long as you choose.)
Easy Peasy! In this day and age please do not let someone into your house without checking them out first! People are being scammed on a daily basis by profiles that look like they are at the peak of perfection and then later the truth comes out. Let the truth come out before you pay the price. I will never let someone near my home or family without checking them out first. SafetyPIN is a perfect, easy and affordable way to do that!
SafetyPIN- Use it EVERY time you take an online relationship offline! https://www.getasafetypin.com/
Disclosure: All opinions are honest and do not represent the parent company. "This is a sponsored post in partnership with BraVoMark and SafetyPin Technologies." Contact Diane at 3decades3kids@gmail.com or @3decades3kids across all social media platforms.