Liberty Science Center Jack Horner's Dino Dig- Giveaway
Calling all dinosaur fans. We have found something special just for you this summer. As if Liberty Science Center is not  already great enough to go to, it seems that it just got even better. From now through September 4th you can find Liberty Science Center decked out in dinosaurs from head to toe. We were excited to join Jersey Moms Media on a hosted blogger influencer tour of everything dinosaurs. Our group of chatty youngsters could not wait to learn everything they could about everything from the Cretaceous Period. The kids really enjoyed their hands on experience of uncovering an individual dinosaur fossil block which contained skeletal pieces of a dinosaur that could be pieced together to create a full dinosaur. It took a lot of work to uncover those pieces but it was worth it at the end! http://lsc.org/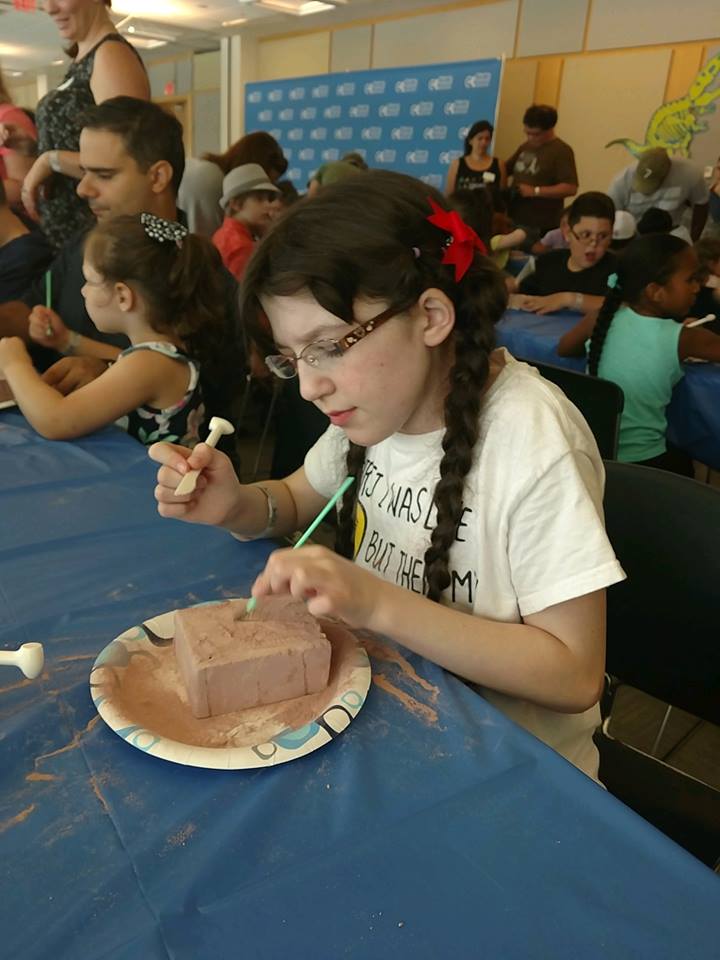 Liberty Science Center has added Jack Horner's Dino Dig site to its outside backyard. Your little paleontologist will be able to enter this realistic dig site and try their luck and skill at digging up some dinosaur bones, skeletons and fossils. Of course there will be plenty of guidance via the Dino Dig Guide Team that will be there to help answer questions and provide facts along the way. I was amazed to find out there was thirty five tons of sands and fifty replica fossils of creatures from the late Cretaceous Period.
Wondering how Jack Horner's Dino Dig got its name? Jack Horner was a paleontologist and the inspiration for the Michael Crichton novel and Steven Spielberg film, Jurassic Park. The dig site is modeled after the Hell Creek Formation in Montana, a site of study by Horner and his team. While using paleontologists' tools including a brush you may uncover fossils from T-Rex, Triceratops, and others.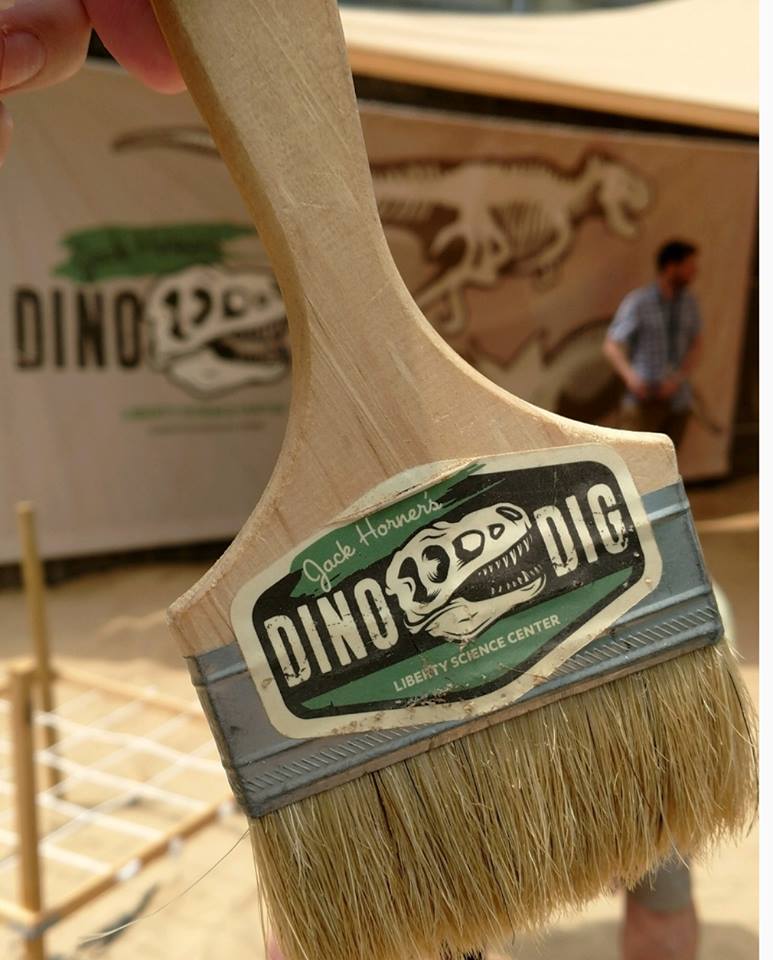 When you visit Liberty Science Center feel free to stop at the Welcome Desk at the entrance for more details. Jack Horner's Dino Dig is open not through Labor Day, September 4th from 10 am- 5:30 pm. Please note that this is a free activity included with LSC admission and is weather permitting. Children who come dressed wearing dinosaur themed clothes can save $5 off of a children's admission ticket. Not valid on groups of more than four children at a time, online purchases or with any other discount. Offer ends September 4, 2017.
In addition to all of the dinosaur fun, there is more than plenty to see and do at Liberty Science Center. You children can spend the day unplugged and learning while enjoying themselves with one of a kind exhibits and experiments.
GIVEAWAY: I'm sure by now you are ready to go to Jack Horner's Dino Dig at Liberty Science Center. Great news for you, we are hosting a giveaway for a 4 pack of single day tickets to Liberty Science Center! You can spend the day learning about dinosaurs and everything else, too! Enter on the rafflecopter below. Giveaway ends Thursday night August 3, 2017 at 11:59 pm. The winner will be contacted on Friday August 4th by email. Winner must respond within 24 hours to claim prize or another winner will be chosen. USA/18+ only. Prize consists of 4 tickets only, no parking, transportation or food included.