Sony The Emoji Movie, Now In Theaters
The Emoji Movie is the perfect social-media filled film for the whole family! From apps such as Spotify to even Just Dance making appearances in the movie, there's something for everyone in this summer. The Emoji Movie focuses on Gene & his quest to fit in alongside the other emojis in his owner's phone. When he finds out that he is viewed as a malfunction, Gene takes it upon himself to venture out and find a way to fix his problem before imminent destruction.
The movie is a wild ride, as Gene is joined by Hi-5. portrayed by James Corden, and Jailbreak, who is played by Anna Faris. They help him on his journey, as they surf through Spotify, YouTube, Just Dance, Dropbox, and many more familiar applications. A highlight of the Just Dance segment has to be the first appearance of the movie's "Emoji Bop" dance, where the main character covers his face & pops out with a different emoji face every time.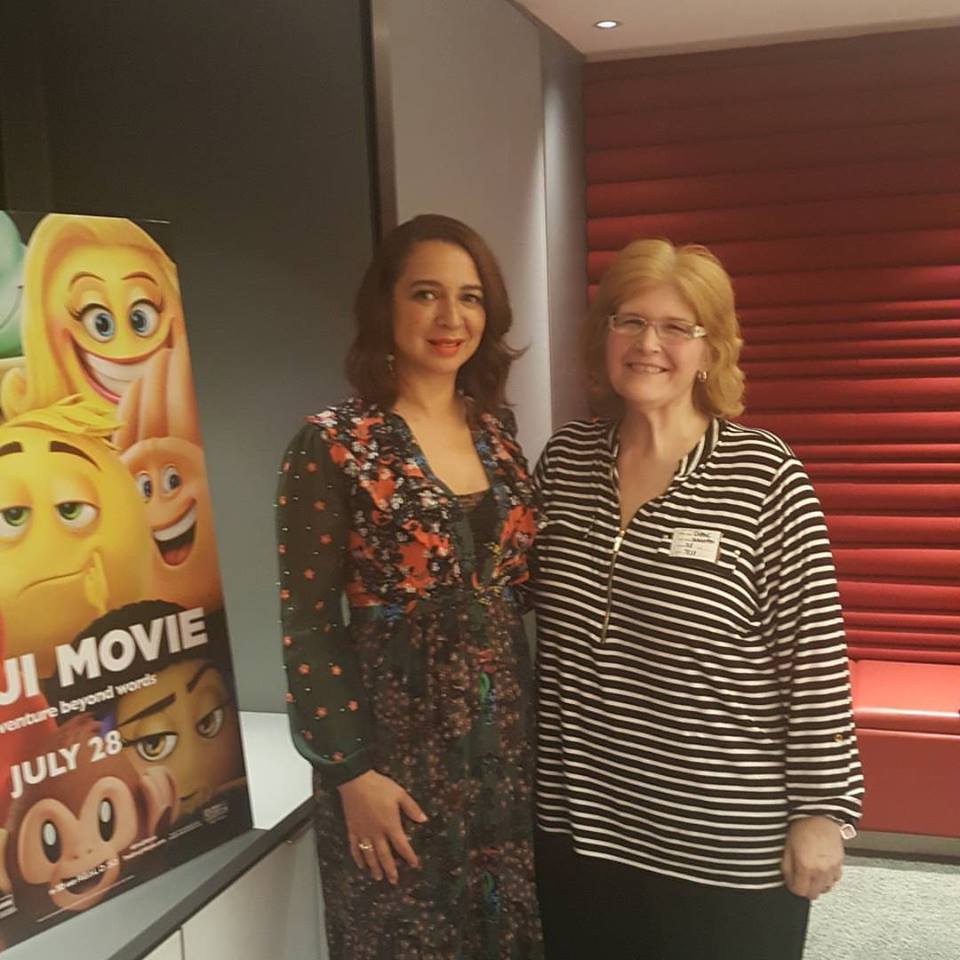 While there are plenty of jokes for younger audiences, I found myself laughing the hardest during the movie's segments following the characters of Mel Meh & Mary Meh, Gene's parents in the film. As they search for their son but cannot break from their one emotion, they keep their conversations in one consistent monotone voice which makes for some great moments. Another highlight has to be the addition of the Poop emoji, portrayed by Sir Patrick Stewart, as he makes jokes such as telling his son not to wash his hands in the bathroom. The film does a great job giving the smaller characters personality, and making audiences feel the sense of there being a living world within their phones.
Overall, The Emoji Movie is a big win for families as a mid-summer release. With laughs, a story that incorporates some of the most popular apps children and adults alike are using to this day, and a great cast, the film is a great time for all ages.
I had the pleasure of attending the Emoji Movie Press Junket at Sony Square NYC. Maya Rudolph who voiced the movie's villain Smiler was more than happy to share her thoughts on the movie, parenting and more. Maya thought taking on the role of Smiler would be a fun challenge and also stated she thought the role was not as elaborate as she envisioned it to be. She loved that Smiler was one of the original set of emojis. Maya stated, "Emojis are a part of life. Everyone that has a phone uses them." Because Maya immediately fell in love with the character she found it even more exciting to play.
When asked about being a parent and dealing with social media and kids she made a point of saying just how tough it was on parents these days. Her children on not on any social media platforms at the moment. She does let them have time on their ipads and manages device time.
When asked how she was able to stay in character, Maya told us how Tony helped out in the sound booth helping her to keep smiling while being, "insane".
Of course, being me, I asked Maya if Smiler had a message to the audience (even though she was the villain). Smiler's message? Be moved! You think you know what you want to do then something changes like your hair, your job and your world goes in a different direction.
Disclosure: Diane Sullivan/ 3decades3kids is a The Emoji Movie partner blog. All opinions are that of Diane Sullivan and do not reflect the opinions of the partner company represented. A Press Junket invite was extended in order to write this review. Contact me at Diane@3decades3kids.net or @3decades3kids across all social media platforms.