Transformers: The Last Knight-Meet the Stars In A City Near You!! #NYC #Transformers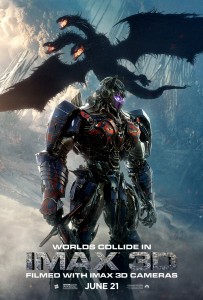 Woot! It's almost summer! There is something SO exciting about the thought of summer- maybe it stems from childhood and the freedom that just comes along with those beautiful summer days. Maybe it's the sunshine OR maybe it's the summer MOVIES!! I know every summer our family looks forward to the big hits of summer! This year we are all about Transformers: The Last Knight! How about you? We are thrilled that the summer movie releases are underway, including one at the top of our must-see list, TRANSFORMERS: THE LAST KNIGHT! The film opens in theaters on June 21st. Here is some BIG news you are going to want to check out! One of the stars of the film will actually be coming to cities across the country! Squee!! Get ready NYC and  Save The Date- June 10th!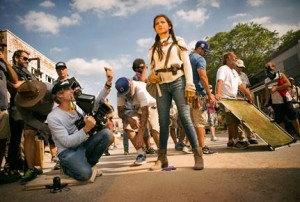 Here are the details:
June 9-11            Dallas – Taste of Dallas
June 10               New York – 116th Street Festival/Puerto Rican Pride Weekend
June 13               Boston – Boston Red Sox vs. Philadelphia Phillies
June 16-18          Detroit (Brooklyn, MI) – Firekeepers 500 NASCAR
Attendees will be able to take their selfies with the stars that appear.
Our kids have been particularly excited about this film especially after they learned that the movie features a crew of kids who take on this adventure. You can see the clip from the Kid's Choice Awards here: https://youtu.be/qOR-Av4qG1A?list=PLVjwdZylAT2mnOLTYDEiLhh3mSfKDPriJ
 You can check out Transformers: The Last Knight in theatres: Jun 21, 2017 BUT stay tuned to 3decade3kids for all the latest news on this movie. 
l
The Last Knight shatters the core myths of the Transformers franchise, and redefines what it means to be a hero. Humans and Transformers are at war, Optimus Prime is gone. The key to saving our future lies buried in the secrets of the past, in the hidden history of Transformers on Earth. Saving our world falls upon the shoulders of an unlikely alliance: Cade Yeager (Mark Wahlberg); Bumblebee; an English Lord (Sir Anthony Hopkins); and an Oxford Professor (Laura Haddock). There comes a moment in everyone's life when we are called upon to make a difference. In Transformers: The Last Knight, the hunted will become heroes. Heroes will become villains. Only one world will survive: theirs, or ours.
Director
Michael Bay
Cast
Mark Wahlberg, Anthony Hopkins, Josh Duhamel, Laura Haddock, Jerrod Carmichael, Isabela Moner
Disclosure: Diane Sullivan/3decades3kids is a Transformers The Last Knight partner blog. All opinions are that of Diane Sullivan and do not reflect the opinions of the parent company represented. Contact me at 3decades3kids@gmail.com or @3decades3kids across all social media platforms. Snapchat us at ThreeDecades