New Trailer and Poster for Marvel's Captain America: Civil War!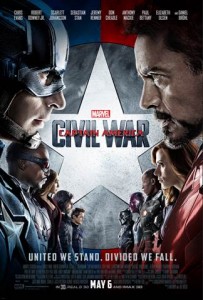 Just when I think I am a total GirlMom, by Boymom life just sneaks in there and takes over. Being a boymom for sixteen years before Emily arrived really will never go away I guess. Because when I saw this poster and pics for Marvel, Captain America Civil War I could not have been any more excited! Bring on the action- Come on May 6th. I know just where I will be on that day! Check it all out here and on the links below.
Check out out the new trailer here:

Like CAPTAIN AMERICA on Facebook: https://www.facebook.com/CaptainAmerica
 Follow CAPTAIN AMERICA on Twitter: https://twitter.com/CaptainAmerica
Follow Marvel on Instagram: https://www.instagram.com/marvel/  
Visit the official CAPTAIN AMERICA website here: http://marvel.com/captainamerica
CAPTAIN AMERICA: CIVIL WAR opens in theatres everywhere on May 6th!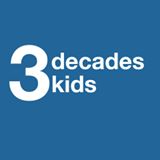 Disclosure: Diane Sullivan/3decades3kids is a Marvel Movie Partner Blog. No compensation was given for this post. All opinions are that of my own and honest. We love to keep our readers up to date on all movies. Contact me at Diane@3decades3kids.net and @3decades3kids everywhere else.