Ride The Easter Bunny Train Ride and Egg Hunt- Delaware River Railroad
Looking for a great family friendly Easter Bunny activity this spring? Ready or not Easter is right around the corner. It will be coming at you on March 27th, ready or not! We have found the most adorable Easter Bunny ride in the tri state area. Where else can you get pics with the Easter Bunny, an Easter egg hunt and ride on a train all at once? This is just too cute to miss.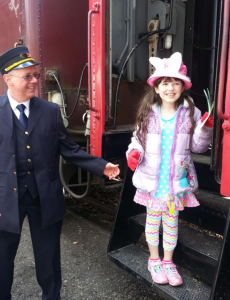 Ride the Easter Bunny Train Ride and visit with Mr. E. Bunny on the train. Your ride will wind along the scenic Delaware River leaving from the Historic District of Phillipsburg, New Jersey. The train will travel along the river to Carpentersville and our destination will be the site of the historic Lime Kilns. In front of the 150 year old Lime kilns is a beautiful little glade filled with Easter eggs! Once we arrive you can get off the train, take a picture with Mr. Bunny and gather 4 Easter eggs!
On the train enjoy our banjo playing Hobo and a Juggler!
Trips run on March 19.20 & 26th
11am, 12:30pm, 2:00pm and 3:30 pm
 Child $11.00 ( ages 2 to 12)
Lap Sitter $4.00 ( up to 2 years old)
Find out all the details and purchase tickets here: http://877trainride.com/
Giveaway: We are thrilled to be able to offer one lucky reader a family 4 pack of tickets to the Easter Bunny Train! Enter on the Rafflecopter below. Giveaway ends on 15 at 11;59pm. Winner will be notified on March 16. Winner will need to confirm by email and provide the date and time they would like to ride. (Time/date schedule is above.).Prize consists of 4 single ride tickets that include the train ride and easter egg hunt). No transportation/parking/food included. 18+/Winner must live or be in the area.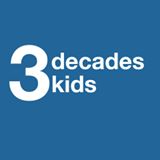 Disclosure: Diane Sullivan/3decades3kids is a Delaware River Railway Blog Partner. All opinions are that of Diane and honest. No compensation was given for this post. Complimentary passes provided. Contact me at Diane@3decades3kids.net and @3decades3kids across social media channels. 3decades3kids.net