There Is Something For Everyone In The Family This January On Netflix!
Happy January! One thing I absolutely love about Netflix is that everyone has their own privacy and choices. Unlike "On Demand" the kids are not shown show choices that are way out of their age range as they are searching for a show they want to watch. I also love how my choices are my choices and are saved. My hubby and older kids have their own choices and their own shows saved. It's like utopia for me!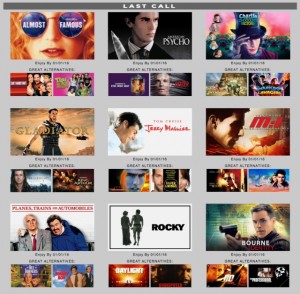 So when the new year rolled along everyone in this family was curious to see exactly what Netflix would have in store for us. Some of us love terror, others just want to laugh and some of us love ponies and Barbie…. There is A LOT in the works for this month!! We also love Netflix originals! 
S0, whatever you are into, Netflix is there for you! As for us we will be enjoying Netflix on our new Roku TV! Thanks for the awesomeness, Netflix. I can't even begin to imagine life without you. Happy January! As for this January, our family will be taking the plunge into the unknown, we'll be taking chances, like our favorite family, The Croods! Very soon our family is taking our yearly SKI TRIP, it's kinda out of my own comfort zone, even though everyone else in the family counts it down. So, although I was once pretty good visiting Snowtown, I'm not sure how it's going to go down this year. I will definitely keep you posted on the new adventure! I kinda feel like maybe they won't let me join the team and I will have to make a team of my own….like in the pic below! Maybe I will just hang out in the lodge with some hot cocoa and my Netflix tablet. Okay, Okay, You know I won't! I am always part of #TeamFamily So wish me luck, or maybe, wish my family luck! Here's to taking new adventures! Do you have any new adventures you will be testing out this year? By the way, WHAT is your favorite Netflix show?? Check out all things Netflix here: https://www.netflix.com/
Disclosure: Diane Sullivan is a Netflix Stream Team member. All opinions are my own and honest. They in no way reflect any of the opinions of Netflix. No compensation was given for this post. Netflix supplies surprises throughout the year. Contact me at Diane@3decades3kids.net and @3decades3kids everywhere else across social media.