A Little 3decades3kids Tribute to Regis!
We wish Regis luck and love
on his new venture in life.
We loved seeing him many many times
and meeting him was awesome.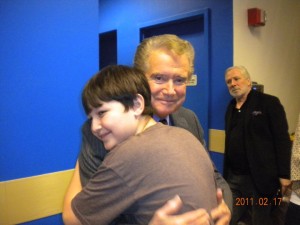 Nothing like a Regis hug!
After the show.
Live! with Regis and Kelly NYC
Kelly, Louie, Regis, and Adam after the show.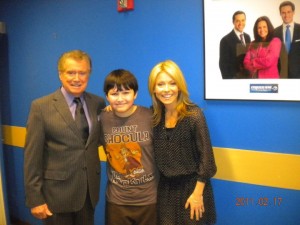 Adam sandwich!
Disclosure: All opinions are that of Diane Sullivan/3decades3kids.