Ski In Ski Out Dining! Trails End Pub and Grille at Camelback Lodge Resort-A Must Do! 
At the end of the trail and at the bottom of the mountain you can find this delightful new addition to Camelback Lodge resort, Trails End Grille and Pub. This is a must do and skis are welcome! You can ski right up to the outdoor tables and dine! What a perk. As for us, we were already done with our snow fun, so we entered from the resort and dined inside. What a beautiful view and what delicious food! The food was reasonable in price and very tasty. From steaks to burgers there was something for everyone.
They also had a great kids' menu! We went in for some desserts but could not resist the tempting burgers the menu had to offer. There is nothing better for this family than a "choose your own" burger menu. We had the freedom of choice from type of burger, fixins, bun type and more. The burgers are served with homemade waffle chips. We decided to test out one of the many fancy fry dishes. Our favorite was the Philly Cheesesteak fries! They had a variety of fancy fries, including Disco fries. When you do visit, please keep in mind the fry dishes are more than enough for two people, even if you are a big fry eater.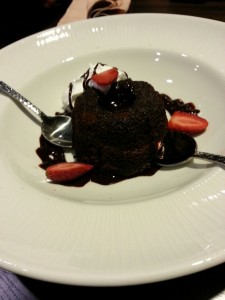 The desserts were incredible, too!  There were only three choices, but all three were incredible! The S'mores comes in an cast iron pan so be careful, it is very very hot! There was also apple pie tart with ice cream and Jack Daniel's chocolate whisky cake. We tried all three and I believe that the S'mores was definitely a family favorite! Check out the pics. This is a must do dining spot if you are visiting Camelback Lodge! Yum! If you have the coupon book from check in, there is also a coupon in there to use at Trail's End!
P.S. Trails End-We'll be back on skis to try out the outside dining very soon! Our family has definitely been chatting about skiing in and enjoying those S'mores outdoors while we warm up around the fire pits! We are so there. You can check out all of the dining choices at Camelback Lodge here: http://www.camelbackresort.com/eat-play-shop/dining/restaurants/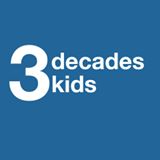 Disclosure: Diane Sullivan/3decades3kids is a Camelback Lodge Resort Partner Blog. All opinions are that of Diane Sullivan and in no way reflect the opinions of Camelback Lodge resort. No compensation was given for this post. Dining was provided by Camelback Lodge in order to facilitate this review. This post is part of our #Roadtrip2fun series. Contact me at Diane@3decades3kids.net and @3decades3kids across social media. Thank you, Camelback Lodge.