Sesame Place A Very Furry Christmas Is Open Daily Until December 31st! Fireworks, Too!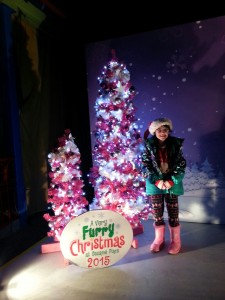 One of our favorite places to visit during the Christmas season is Sesame Place in Langhorne, Pa. Just under two hours from the NYC area it's a great place to spend the day with the family. This year the weather has cooperated like no other year. It's just a gorgeous winter to be outside and play. Although Christmas is officially over, Sesame Place will remain open daily thru December 31 and even have fireworks on New Year's Eve! It's a wonderful place to make dreams come true as you watch your child's face light up the moment they come face to face with their favorite Sesame Street character. 
There is plenty to do at Sesame Place- A Very Furry Christmas including shows, character meet and greets, new seasonal rides just for the winter event, and of course Dine with Me where you can dine with all of your favorites up close and in a warm setting. While visiting be sure to carve out time to see the Very Furry Christmas parade. You will not want to miss all the seasonal add ons and you may even be in an area where it will snow! (If you want to be in the snow area be just past the fire truck on Sesame Street).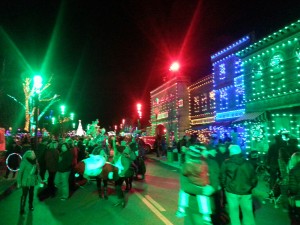 If you visit on December 28 or 29th you can meet up with a special guest, Curious George.  Meet Curious George at these times in 1-2-3 Smile with Me! 1:30-2:00, 2:30-3:00, 3:30-4:30, 5:30-6:00, 6:30-7:00. There is also a special Dine With Me where you can dine with Curious George-It's a lunch on both days at 12 noon. Check out more about it here.
If you are planning of spending New Year's Eve at Sesame Place be sure to stay until the end of the day. Sesame Place has a wonderful fireworks display. Fireworks take place on Thursday, December 31st 6:25-6:35pm). It's definitely a great way to ring in the new year a little bit early with all of your little ones. 
See you at Sesame Place! 
Disclosure: Diane Sullivan is a Sesame Place Ambassador Blogger. All opinions are that of Diane and are honest. No compensation was given for this post. A season pass and family passes are provided to experience Sesame Place. Contact me at Diane@3decades3kids.net and @3decades3kids everywhere else across social media. This post is part of our #SesamePlaceAmbassadorBlogger and #Roadtrip2fun series.