Celebrate Valentine's Day With Hallmark e-cards
Have you ever sent an e-card? If you are like me, you never get to the card store in time. I am "forever" going to pick up that card and then it's the day before or too late to send. Thank goodness for Hallmark e-cards! They have saved face for me more than once. Hopefully, none of my family is reading this. Well, your family never reads your blog anyway, right? This year I simply cut to the chase and am sending Valentine E-Cards from Hallmark. Now another problem, I never know which ones to choose! They are all so cute. It's easy to say, "I Dig You" or "I Love You" with the awesome choices available! Of course I still buy hubby the hard copy one- I'll never give him the free pass to send an e-card. lol.
I saved you some time by choosing some of my favorites!  Below you can find some of Hallmark eCards for Valentine's Day! Check out all the selections at https://www.hallmarkecards.com/  Happy Valentine's Day!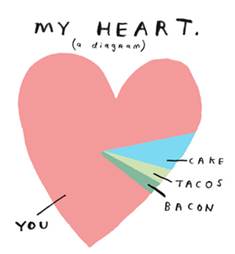 Welcome to the Love Party – Sometimes you just need to ignore your brain and follow your heart.
Cuddling Kitties – A kitty cuddle is the best way to keep cozy with someone special.
"The Fault in Our Stars" Little Infinity – "I cannot tell you how thankful I am for our little infinity. You gave me forever within the          numbered days, and for that I am forever grateful. I love you."
I Dig You! – This stop-motion pup digs someone… I think it's you!
Sending You My Love – Though it's pretty far from my door to yours, here's me sending you my love today.
Heart Diagram – You have my heart, or most of it anyways.
Love is… Surfing Together – When you've found that special person, love is wherever you are…
Love is… Movie Night – When you've found that special person, love is when you're next to them…
Disclosure: We love Hallmark Cards e-cards. No compensation was given for this post. Contact Diane Sullivan at 3decades3kids@gmail.com and everywhere else at @3decades3kids. #ValentinesDay