The Kartrite Resort & Indoor Waterpark Grand Opening!

If there is one place our family loves to visits it is definitely indoor waterparks. We have been to many and for the most part loved them all. There is one we have been watching since the groundbreaking- The Kartrite Resort & Waterpark!  The Kartrite Resort & Indoor Waterpark  is officially OPEN for business and for FUN! They will be bringing summer fun to the Catskills all year long. Fusing the style of Manhattan with the rustic charm of the mountains, this new luxe family resort features 324 all-suite accommodations; a two-acre indoor waterpark; indoor entertainment center including arcade, mini bowling and ropes course; seven restaurants and bars; relaxing spa; 11,000 sq. ft. conference center, and so much more. Our family is counting down the days until we can visit! How awesome does this place sound??!!
The best part is that the resort is located just 90 minutes outside of New York City on 1,600 breathtaking acres in Monticello, N.Y! As a guest you will be immediately transported from the moment you exit the freeway as the resort cheekily blends fun with style, contemporary with nature, thrills with relaxation for the ultimate new family adventure. Heated to a toasty 84 degrees year-round, New York's Biggest Indoor Waterpark (80,000 sq. ft.) will delight underneath an energy-efficient, Texlon transparent roofing system. Designed by renowned waterpark design firm, Aquatic Development Group, more than 10 thrilling waterslides and adventures present their own personality – from the high-speed dives and drops of The Krakken and gnarly waves of the Flowrider surf simulator, to the serene, indoor/outdoor Affinity Springs warm spa. Open seven days a week from 9:00 a.m. to 9:00 p.m., premium deck space, lush landscaping, warm climate vegetation including a living plant wall, and an elevated cabana oasis complete the newest four-season attraction. Perched on the mezzanine level overlooking the waterpark, 15 deluxe cabanas offer the perfect reprieve from the sun. Each cabana features lounge chairs and towels, 32" high-definition televisions, cooling fans, with mini fridge stocked with healthy snacks, water and assorted non-alcoholic drinks, with full food and beverage service.
Adventure continues on land with an endless selection of arcade games found at Playopolis, from the nostalgic to the latest interactive learning, with prizes redeemable at The Vault. Thrill-seekers climb the LED-lit rock wall, Scrapeskyer, or zip through Carabiners rope obstacle course, while friendly competition is found at Van Winkle's mini bowling alley, Amazequest Laser Tag and more.
The Kartrite boasts eight uniquely themed bars and restaurants, serving locally sourced ingredients from upstate farms and craft purveyors. The funky signature Bixby's Derby & Taproom prepares regional farm-to-table dishes surrounded by custom-built furnishings and sweeping Catskill views. Bathing- suit friendly Surfside Grill and Bar Mez open for waterside dining, while Harvey's Wallbanger nods to the "great American" atmosphere, serving mixologist-worthy cocktails and casual fare. An energetic buffet, modern coffee shop and sweet-tooth tempting Pop's Sweet Shoppe ensure every palette is pleased. Rest and relaxation abound at Chill Spa, the premier spot for massages, rejuvenating body treatments, healing wraps, and full nail service, including pampering pint-sized packages. At Sweat, guests enjoy 24- hour access to a state of the art fitness center.
With more than 11,000 sq. ft. of function space, this think tank resort hosts meetings, events and
celebrations for all sizes. Events are made easy with dedicated planners offering personalized attention, and team-building activities to encouraged attendees and their families come out and play. Resort rates will start at $249 in low season and $449 in high season, with a $35 resort fee per night per suite. For day visitors, waterpark day passes are available ranging from $59-99. For more information or to book a stay at The Kartrite Resort & Indoor Waterpark, visit
www.thekartrite.com.
So, who's with me?! Are you planning to check out the new Kartrite Resort & Indoor Water Park? When we visit we will let you know all the ins and outs and our top tips on visiting and making the most out of your visit! If you visit before me, please let me know what you think!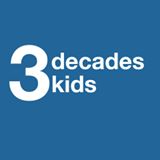 Disclosure: All opinions are that of Diane Sullivan and do not represent the views of the parent company represented. Contact me at Diane@3decades3kids.net or @3decades3kids across all social network platforms.