Back To School With You Tube Kids- Mayim Bialik, Maddie Moate, Thomas Edison's Secret Lab, & More
Believe it or not it's Back to School time! Some of my friends' kids are already hitting the books and mine are gearing up to head back after Labor Day. September means one thing around here. It's time to get back to learning. It looks like You Tube Kids is ready, as well! Each day YouTube Kids will roll out content that will inspire children's love of learning.  From how to decorate your locker to school supply DIYs, you can learn something new everyday.  Edu-tuber Maddie Moate will also create a playlist around Bee Awareness so that kids will be able to get their science on by learning more about these honey-sweet creatures! Moate has been hosting educational online content for the past six years and has amassed more than 18 million views on YouTube across multiple science and technology channels.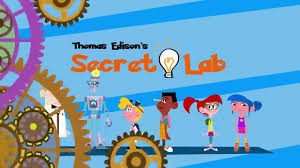 Also, just in time for #Backtoschool, STEM-based comedy adventure series, Thomas Edison's Secret Lab® will be arriving on YouTube Kids. The series combines clever comedic concoction of wild visual experiments and inventions with crazy characters who get caught up in amazing adventures to showcase how much fun science can be. Writers include Emmy-nominated Steve Banks (SpongeBob Square Pants), multi-Emmy award-winning Jeffrey Scott (Dragon Tales), Emmy award-winning Mark Young (All Dogs Go to Heaven 2), and Thomas Edison is voiced by American singer and songwriter Livingston Taylor.
Disclosure: Diane Sulilvan/3decades3kids is a You Tube Kids Partner Blog. All opinions are that of Diane and do not reflect the opinions of the parent company represented. Contact me at Diane@3decades3kids.net or @3decades3kids across all social media platforms.