You Are Invited To The #Screening of #EddieTheEagle One Month Before It Premieres!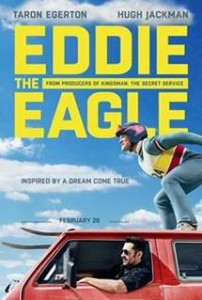 Our readers are pretty lucky people! We have a screening invite just for you to see EDDIE THE EAGLE one month early! This movie looks amazing and I cannot wait to see it with the kids. We have a choice of two NJ locations. Check them out below and download your passes!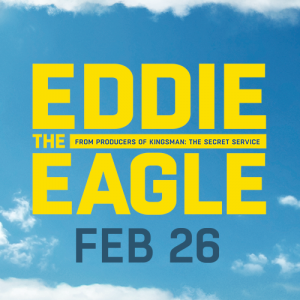 You Are Invited to Choose From One Of The Two Locations:
Tuesday, January 26, 7:00PM
AMC Garden State Plaza – 4000 Garden State Plaza
Paramus NJ, 07652
To RSVP and print your passes, click here: http://www.gofobo.com/HTokx10224
Tuesday, January 26, 7:00PM
AMC Loews Jersey Gardens 20 – 651 Kapowski Rd.
Elizabeth NJ, 07201
To RSVP and print your passes, click here: http://www.gofobo.com/lISJC60567
This invitation is non-transferable and does not guarantee you a seat at the screening. Please follow directions on above website to print your screening pass(es).
Inspired by true events, Eddie the Eagle is a feel-good story about Michael "Eddie" Edwards, an unlikely but courageous British ski-jumper who never stopped believing in himself – even as an entire nation was counting him out.  With the help of a rebellious and charismatic coach (played by Hugh Jackman), Eddie takes on the establishment and wins the hearts of sports fans around the world by making an improbable and historic showing at the 1988 Calgary Winter Olympics.  Eddie the Eagle is produced by the team behind Kingsman: The Secret Service and stars Taron Egerton as Eddie, the loveable underdog with a never say die attitude. In Theaters February 26
Cast: Taron Egerton, and Hugh Jackman
www.facebook.com/EddieTheEagleMovie
Follow the social meadia fun and tweet #EddietheEagle Also, don't forget to post your screening pics tagging us at @3decades3kids!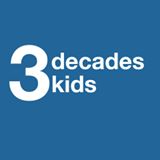 Disclosure: Diane Sullivan/3decades3kids is a Gofobo.com Partner Blog.  No compensation was given for this post. We love to connect our readers to advance screenings. Contact me at Diane@3decades3kids.net and @3decades3kids across social media. #EddieTheEagle