Princesses & Heroes
January 2015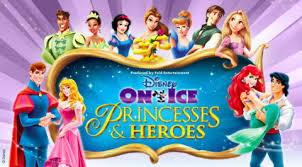 Disney on Ice anyone? How about the perfect holiday gift? We love to wrap up some fun when it comes to friends and family and gift tickets to a show. It's the perfect gift for someone who already has every toy known to mankind!
Disney on Ice is back in town with a wonderful show you will not want to miss! Disney on Ice- Princesses & Heroes kicks off on January 1st through 4th at IZOD Center- Rutherford, NJ and is followed by Prudential Center in Newark, NJ January 15th- 19th!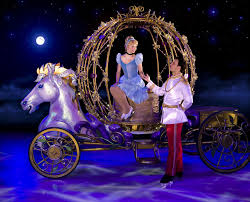 If you were wondering- Anna, Elsa and Olaf from Disney's Frozen will now share their story of true love in Disney On Ice presents Princesses & Heroes Presented by Stonyfield YoKids Organic Yogurt.
Enter a world of wonder where heroes and hearts prevail. Join Ariel as she yearns to explore the world above the waves and Prince Eric as he breaks Ursula's slithering spell to reclaim his one true love. See Prince Phillip, in a race against time to rescue
Sleeping Beauty
's Aurora, defeat the evil Maleficent as she transforms herself into a fire-breathing dragon! Be there to discover a whole new world with Jasmine and Aladdin. Join Anna and Elsa and the hilarious snowman Olaf, from Disney's blockbuster hit
Frozen
, and discover how an act of true love can thaw a frozen heart. And, watch in awe as the dreams of Cinderella, Belle, Snow White, Rapunzel and Tiana all come true. High-flying jumps, daring acrobatics, breathtaking skating and lovable Disney friends are just a wish away! See
Disney On Ice presents Princesses & Heroes
Presented by Stonyfield YoKids Organic Yogurt where believing is just the beginning!
Grab tickets to Prudential Center right here:
Ticket Prices: Starting at $15 *Ticket pricing is subject to change based on market demand.
GIVEAWAY: Enter here! Win a 4pack of tickets to opening night at Prudential Center! Tickets GOOD ONLY January 15th 7pm show at Prudential Center, Newark, NJ. To enter please comment on our facebook page about WHO you would take to the show or who you would gift the tickets to and make them smile! Good Luck. Winner Chosen December 21st at noon and contacted immediately. IMPORTANT!!!: After you comment on facebook, please email me at ELGEorgia@aol.com with DisneyOnIce in the subject line so that I can contact you when you win!