Going to Disney On Ice has become a family tradition over the past many years. It has been a very long time since we have seen a Disney On Ice show where there is just one storyline. This time although the show began and ended with many of our Disney favorites including princesses, Timon and Pumba, Toy Story friends and more there was only one concentration once the actual story began, Frozen! In one word the show was- Amazing! It totally lived up to all the Frozen hype that is still running wild a year after its theater release.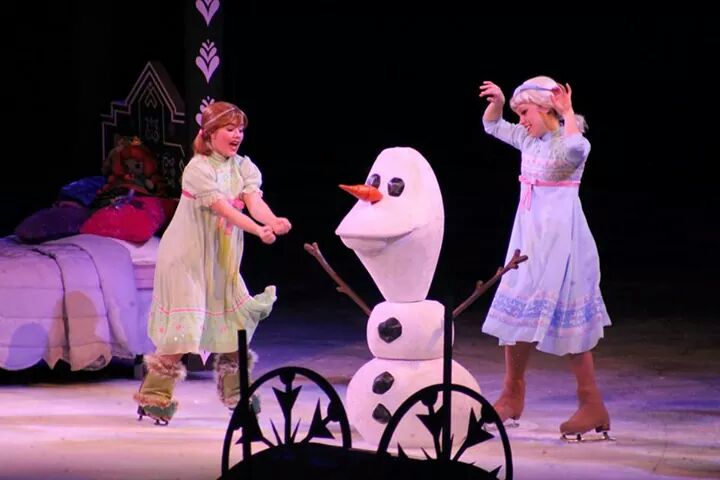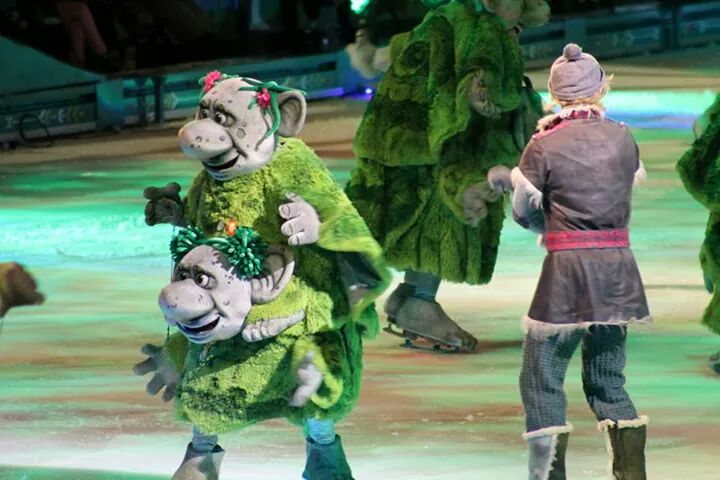 Many of the girls dressed to the nines in their Anna or Elsa gown waving their newly purchased wands and singing along to every single song. I think if the music stopped the crowd could have carried it on their own. I know Em was singing at the top of her lungs. Of course no one really noticed since adults along with children joined into the well known Frozen tunes that have been spinning in our heads forever now.
The show stays true to story form- beginning right at the start of the story and going straight on through to the end. Did I mention the skating was phenomenal? It was just incredible. Between the skating, story and song this is one Disney on Ice not to be missed by anyone.
Everyone has a favorite part, right? Mine was the SNOW! There was plenty of snow, like a blizzard. It was absolutely wonderful! I guarantee you will feel like you have been transported to Arendelle!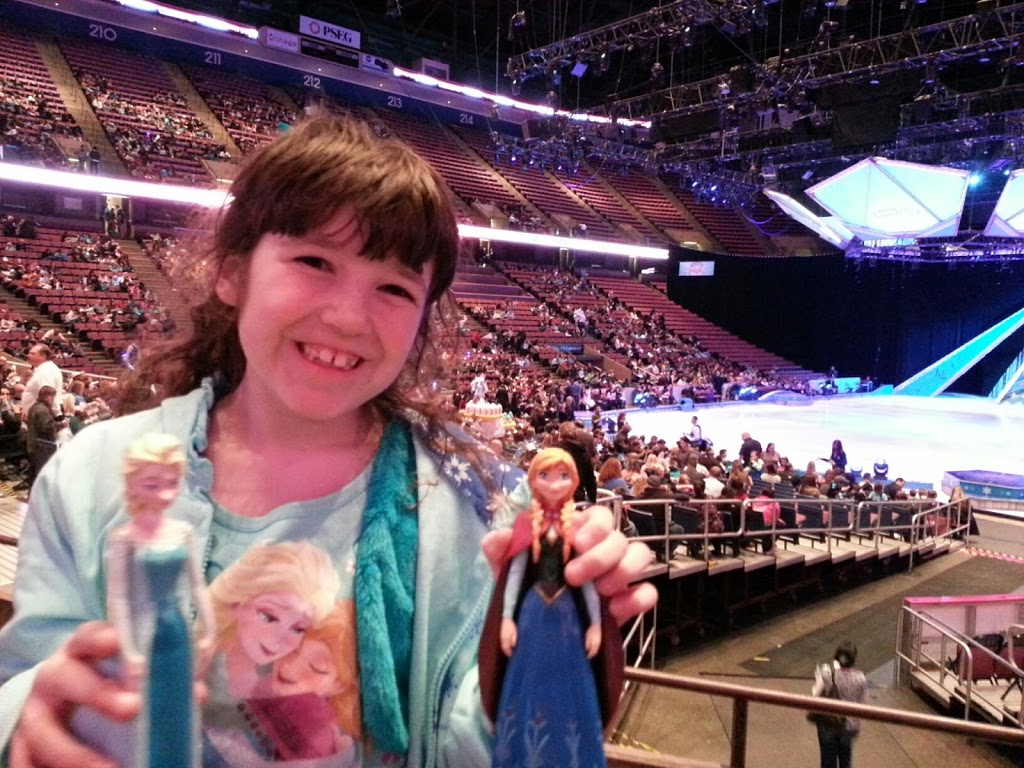 Presented by Stonyfield YoKids Organic Yogurt. The heartwarming, Academy Award-winning tale we all love is now LIVE and skating into your town. You'll be magically whisked away into the wintery world of Arendelle, where you will be dazzled by amazing special effects and astonishing skating. Sing and dance along to inspiring songs, including "Let It Go." Join royal sisters Elsa and Anna, the hilarious snowman Olaf, Kristoff, his loyal reindeer Sven and the mystical trolls as they journey to discover that true love is ultimately the most magical power of all!
Produced by Feld Entertainment, Disney On Ice presents Frozen Presented by YoKids is coming to a town near you. For tickets go to www.ticketmaster.com or call (800) 745-3000.
Disclosure: Diane Sullivan is a Feld Entertainment Ambassador. All opinions are that of Diane Sullivan and honest. Contact me at ELGeorgia@aol.com Complimentary tickets provided by Feld. No compensation was given for this post. Pictures by Louis Sullivan.