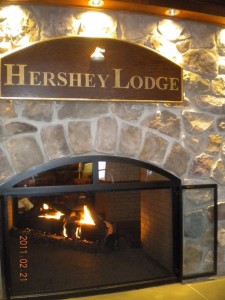 Hershey Lodge-It's Cozy Inside
It has a been an unusually cold winter, but don't worry there is a place in Hershey,PA where it is warm and cozy inside, the Hershey Lodge! My family has spent many years going to Hershey at different times of the year, but one of my favorite times to visit the Hershey Lodge is during Chocolate Covered February. What a perfect month to enjoy chocolate everywhere you look!
Our visit to the lodge started with a great feature: The Kids' Check-In. The characters are right there in the lobby to meet and greet the children(and adults). There is a special desk for the children to check in and gather up some goodies-including a personalized lanyard, stickers, coloring sheets, crayons, little surprises, candy and even a candy guessing contest! That immediately gets everyone into the right frame of mind. The kids are happy, so everyone is happy!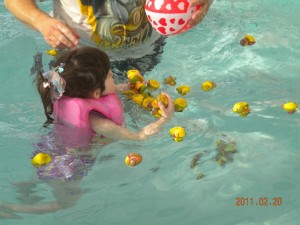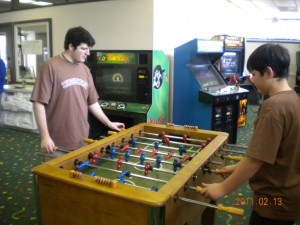 Soon after checking in we all wanted to head to the indoor pool, whirlpool and game room.
It could not be any nicer. It was great to be in a nice warm pool and view all the snow surrounding us outside the windows! We knew right then, we were in the right place! Let the relaxing and fun begin! The duckies in the pool-bonus! It does not matter if you have children or not, you cannot help but enjoy the Hershey Lodge pool. If you visit in the summer, you can also enjoy a second outdoor pool!
After our swim and game play, including ping-pong, we headed to another one of the many lodge activities: Graham Cracker house building. What fun! Everything you need to make your house is supplied by the lodge, all you have to do is show up and have fun! Some other activities include:hotel crafts,pool games, movies, Hershey kiss Bingo and more! Be prepared to plan so you can get in some real fun!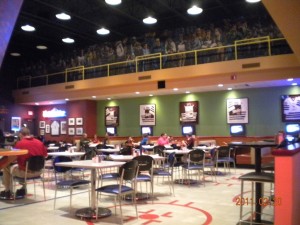 When it's time for dinner you don't have to worry about leaving Hershey Lodge. There are choices within the lodge for every taste. Our family favorite for dinner is The Bear's Den. This restaurant is themed after the Hershey Bear's hockey team and comes complete with "ice floor"(not real ice) and private tv's within each booth! Can you say fun? Not only is it a great themed restaurant, the food is delicious and the popcorn is endless!
After dinner we spent some time in the lobby relaxing by the fireplace. We could not help but to get a nice cup of coffee at the Cocoa Beanery and then headed back to the room for a great night's rest. Somewhere along the way, we picked up a Big Hershey Kiss and of course a kiss shaped balloon! It must have been our stop at the gift shop! We sure needed a rest after our action packed day at the lodge!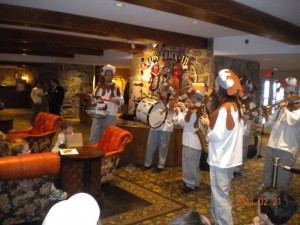 But, the fun was not over in the morning. We headed for a speciality breakfast held on certain weekends throughout the year. On our way into Lebbie Lebkicher's we were greeted by the Hershey band playing some lively tunes! During breakfast, which I absoulately LOVE, we were surrounded by chocolate covered strawberries and fruits, choco chip pancakes, and even chocolate butter, chocolate everything! Of course, there were many other breakfast items, as well as a regular menu available. The people at Lebbie's and the lodge could not have been any nicer. Chef Andy even greeted us and made the rounds. Everyone in the room seemed satisfied! It was a real perk to have the Hershey characters going from table to table! It was a Chocolate dream come true!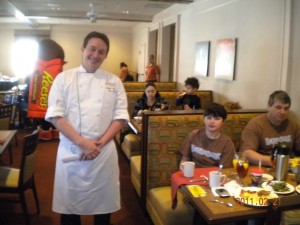 If you are looking for a great resort to visit during any season, you should definitely consider the Hershey Lodge in Hershey, PA! It's a great place for families, couples, friends and conventions!
For more information on the Hershey Lodge and Convention Center and for great rates and packages please visit:
Have a Chocolate Covered Day!