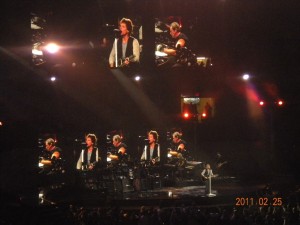 Madison Square Garden NYC
Okay, What can I say? You either are a Bon Jovi fan or you're not. My entire family is a Bon Jovi loving family. Even Emily knows the songs, since they are ring tones on my BB and alarms. So, I was thrilled to be able to go to the Bon Jovi's Circle Tour last night!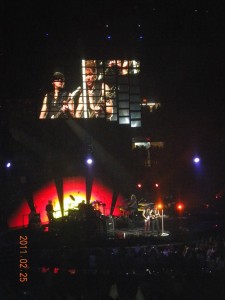 I was a little concerned when I heard there was no "lead-in" band. But, I was definitely NOT disappointed when Bon Jovi started one hit after another and played from 8pm until past 11pm…non stop! I had seen him in the spring at the New Meadowlands Stadium, but this was even better!!
The energy was outrageous. The music was great. Bon Jovi-Amazing!
I was so happy to hear some of my favorite songs like:
We Weren't Born to Follow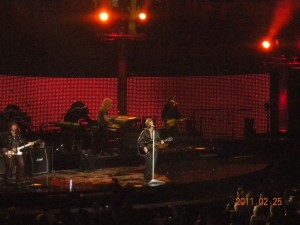 If you have a chance to see Bon Jovi LIVE, don't miss out!
For more info on Bon Jovi: