There Is Nothing Sweeter This Valentine's Day Than Halos!
This Valentine's Day is going to be extra sweet around here and in the classroom. Every year it seems that Valentine's Day and Halloween we get hit with tons of candy. It lays around in bags and eventually ends up in the trash can. This year is going to be a little bit different but just as sweet. Hubby's class and Emm's third grade class are in for a sweet treat. Of course neither will probably be surprised. My daughter always brings in Halos for a lunch treat or for snack time. As for hubby, he loves to treat the class to Halos when he has the chance. Check out all things Halos here: http://halosfun.com/halos-mandarins/
We were thrilled to partner with Halos and check out all of the creative ways that those adorable little seedless mandarin oranges can be included in this year's Valentine celebrations. They are complete gift from nature and in season from November until April, so it's perfect timing. If you are thinking about sharing some sweets with someone this year, definitely put Halos at the top of your list. It will take the stress right out of Valentine's Day. You can learn how to make a simple, healthy valentine that's perfect for classroom exchanges on Halos facebook page.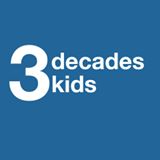 Disclosure: Diane Sullivan/3decades3kids is a Halos brand partner blog. All opinions are that of Diane Sullivan and completely honest. No compensation was given for this post. Sample product was provided in order to facilitate this review. This post is part of our #ValentineSweetestGiftGuide Contact me at Diane@3decades3kids.net and @3decades3kids across the social media channels.