In A Fabulous Face Book Party!
Just Sign Up With Your Name and Email!
Follow My Trip This Weekend
Dec. 17th & 18th to GWL Poconos
Our family is planning a big trip to Great Wolf Lodge Poconos this weekend and we are all getting very excited about it already! The bathing suits are out, the robes are packed and the flip-flops are by the door. The kids have their Magi Quest wands ready and I even noticed that stuffed Wiley snuck into the suitcase.
I am thrilled to tell you that I will be tweeting LIVE from Great Wolf Lodge Poconos on Saturday and Sunday!
Our family cannot wait to check out Snowland complete with snow, story time and Santa in the grand lobby.
We are also ecstatic to see how the ground floor has been transformed! The last time we were there in May, everything was in a transitional stage.
I can't wait to share it all with you! You can follow me LIVE on Twitter at @3decades3kids!
I also have some really GREAT NEWS to share with you about Facebook! Great Wolf Lodge is hosting an outrageous contest giving away TEN $250 gift cards! The sign up is quick and easy and takes UNDER 10 seconds! How can you resist? You can enter right HERE!
Good Luck with the contest! Let me know if you win-so I can go back to GWL with you! (kidding) lol.
The kids loved their Paw Passes!(I believe The Paw Pass has changed since our last visit: I will update on this trip if possible.)
Going to the lodge…The Great Wolf Lodge…Hoooowwwwlll!
An additional post will follow this one after the completion of our weekend trip to Great Wolf Lodge!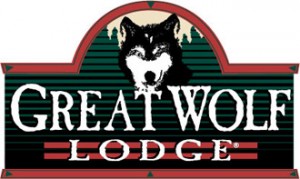 Disclosure: Special thanks to Great Wolf Lodge.
All opinions are that of 3decades3kids/Diane Sullivan.