Kid Who Would Be King Press Junket- Now In Theaters
Can you imagine what it would be like to be the King just for one day? Now imagine being a kid who finds out he is the King! That sure some comes with a lot of adventure attached to it. Recently I was invited to The Kid Who Would Be King NYC Press Junket.  Honestly, I felt as if I had become King for the weekend with the fun and adventure our family had. Pre-movie we were treated to King sized shakes at Black Tap in NYC! What an incredible night of yum. The next morning it was time to see the movie.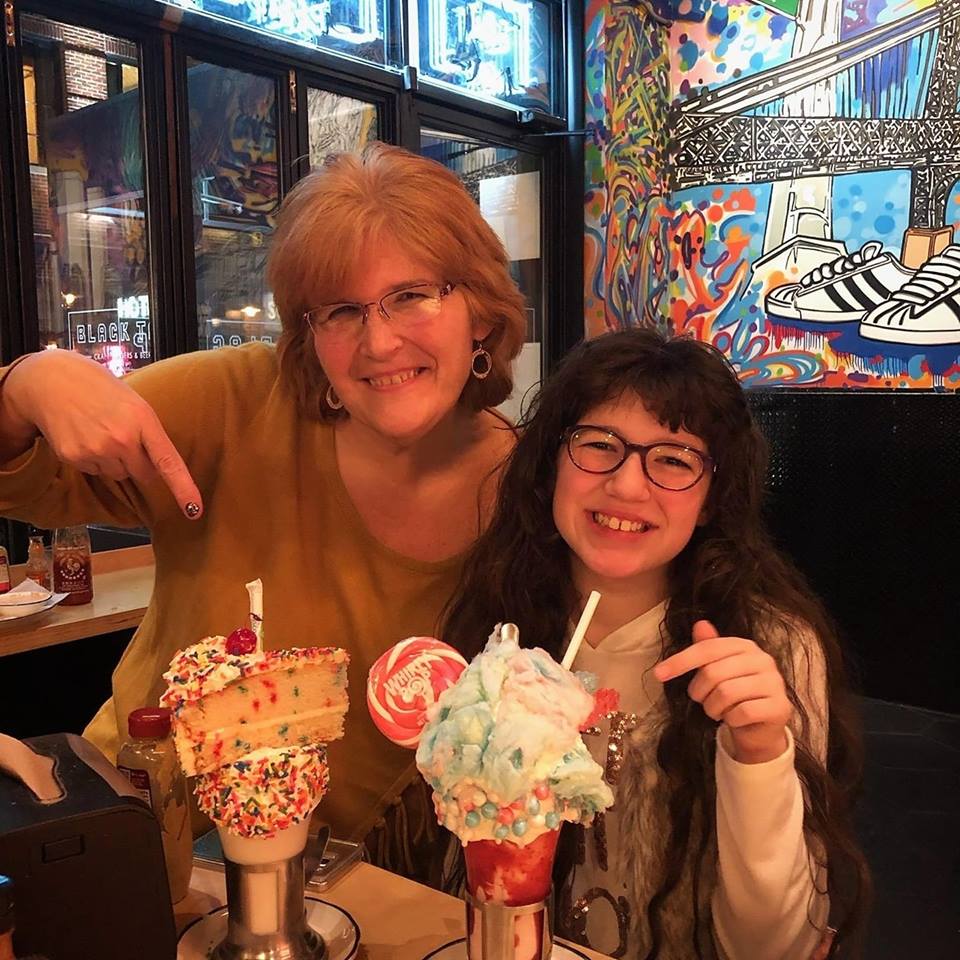 The Kid Who Would Be King is a fun adventure for the whole family that emphasizes the importance of friendship, leadership, and doing what's right even in the face of adversity. When Alex (Louis Ashbourne Serkis) discovers Excalibur, the legendary sword in the stone, he and his friends embark on a journey to set things right in England. With the help of Merlin (Angus Imrie/Sir Patrick Stewart), they traverse the countryside and battle demon armies in an attempt to thwart the evil plans of King Arthur's wicked sister Morgana (Rebecca Ferguson). Morgana seeks to corrupt England and take what she feels is her rightful place on the throne– will our band of young heroes have what it takes to stop her? Find out in The Kid Who Would Be King, in theaters now!
KID WHO WOULD BE KING
Release: January 25, 2019
Written and Directed by: Joe Cornish
Produced by: Nira Park, Tim Bevan, Eric Fellner
Cast: Louis Ashbourne Serkis, Dean Chaumoo, Tom Taylor, Rhianna Dorris, Angus Imrie, with Rebecca Ferguson and Patrick Stewart
Old school magic meets the modern world in the epic adventure The Kid Who Would Be King. Alex (Ashbourne Serkis) thinks he's just another nobody, until he stumbles upon the mythical Sword in the Stone, Excalibur. Now, he must unite his friends and enemies into a band of knights and, together with the legendary wizard Merlin (Stewart), take on the wicked enchantress Morgana (Ferguson). With the future at stake, Alex must become the great leader he never dreamed he could be.
Disclosure: All opinions are that of Diane Sullivan and do not reflect the views of the parent company represented. Media Press Junket invite extended. Contact Diane at Diane@3decades3kids.net or @3decades3kids across all social media networks. 3decades3kids.net