Godmothered Streaming Exclusively On Disney Plus
This Holiday Season!
This holiday season is definitely going to be different than many others. It has been a long year filled with many firsts for all of us. This year we all need a little something extra, a little something magical. Last night our family gathered around to watch Disney's Godmothered, currently streaming exclusively on Disney Plus. Honestly, I had not heard much about the movie and I was okay with that. I'm good with anything that has a little magic in it and throw in a Fairy Godmother and I am hitting utopia. By the way, if any Fairy Godmothers are reading this I could use a sprinkle of magic right about now! Godmothered is a comedy about a delightful energetic- Eleanor ( Julian Bell) who is a young, inexperienced fairy godmother-in-training.

She is determined to help all fairy godmothers from turning into Tooth Fairies, so upon hearing that her chosen profession is facing extinction, decides to show the world that people still need fairy godmothers. After some time searching and searching she finds a mislaid letter from a 10-year-old girl in distress. Eleanor can only think of one thing to do and decides to track down this adorable tween. To her surprise, she discovers that the girl, Mackenzie (Isla Fisher), is now a 40-year-old single mom working at a news station in Boston. As the story goes on we find out what has happened to her husband several years earlier.
So, grab your kids, your friends, or just have a little alone time and catch up with Godmothered! You will not regret it. Just my own opinion but Godmothered is viewed best with some microwave popcorn, hot cocoa and a candy cane! I really hope you enjoy this movie. For our family, it was just what we needed. Wondering what your Happily Ever After looks like? Happy Holidays! Let me know what you think anywhere at @3decades3kids.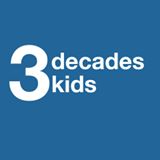 Disclosure: Diane Sullivan is a Disney Plus Partner Blog. Preview screener provided. All opinions are that of Diane Sullivan and do not reflect the views of the parent company represented. Contact me at 3decades3kids@gmail.com or @3decades3kids across all social media and DianeNYC on TikTok!