Medieval Times Has You Covered This Valentine's Day
With This Special Deal for Two!
Valentine's Day  is coming up very soon and you're still looking for something different to do with your special someone?  Finally got a babysitter for that date night with your hubby, wife, or special someone that you've been putting off for a while, but not sure where to go? No worries! We have the perfect idea that is going to score you some big planning points!  Take a trip back in time to 11th Century Spain to be treated like royalty as the two of you enjoy a delicious four-course feast and a thrilling tournament at Medieval Times!  Personally, I think this is a pretty awesome way to celebrate Valentine's Day with just hubby or the entire family! It's definitely one of a kind fun and the show is different every time you attend because you never know what color knight you will be cheering for and which one will win! There is a special code below you can use to reserve this special deal.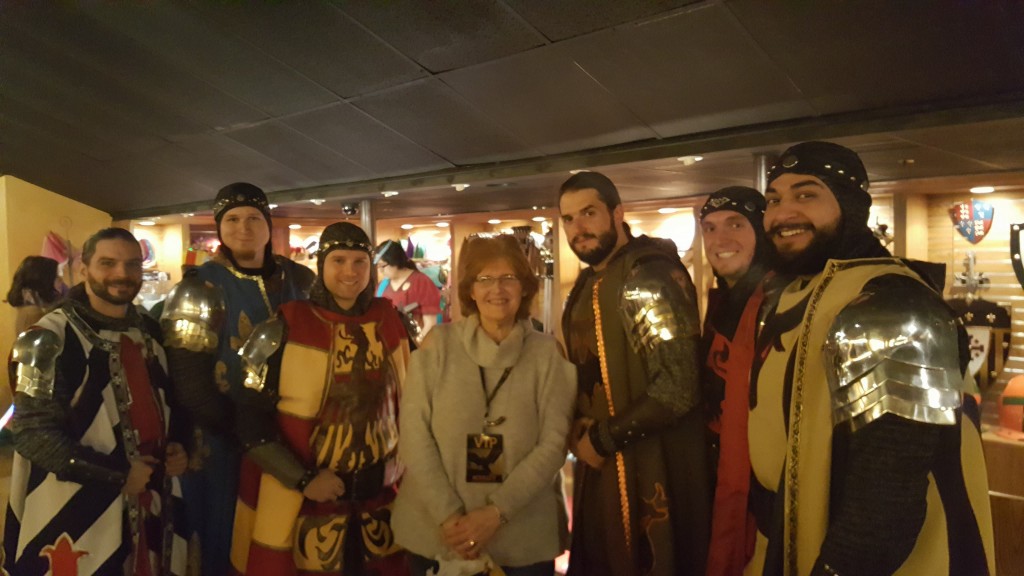 For all shows from February 3 – 17, Medieval Times is offering a great Valentine's package to make it a truly memorable occasion.  Use code VDAY20 for an all inclusive couple's package that includes
Disclosure: Diane Sullivan/3decades3kids is a Medieval Times Partner Blog. All opinions shared are that of my own and do not reflect the views of the partner company represented. Contact me at Diane@3decades3kids.net or @3decades3kids across all social media networks.