Giveaway 20at20 Off Broadway NYC Ticket Giveaway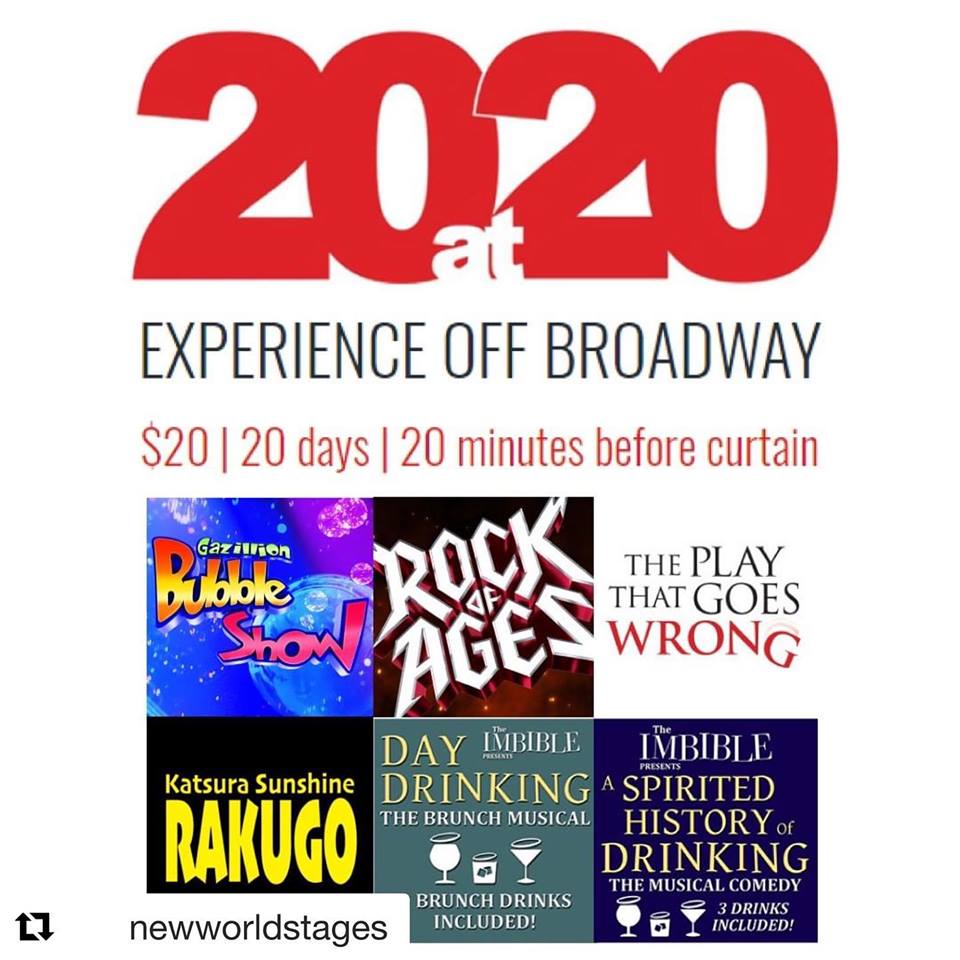 Our family loves Broadway and Off Broadway, so every year when 20at20 comes around we cannot wait to check out what shows are included and what everyone wants to see. Have you ever heard of 20at20 ? It's definitely something you need to know about. 20at20 is a bi-annual event that lasts for 20-days with a program that makes $20 tickets available to most Off-Broadway shows. The set up is easy. You just need to head to your favorite off broadway show 20 minutes before curtain and mention 20at20! That's all you have to do to snag a  $20 ticket to the show. There are over thirty shows to choose from!  You can check out all of the participating shows here.
Wondering what 20at20 is all about. It's presented by The Off Broadway Alliance , a non-profit corporation organized by theater professionals dedicated to supporting, promoting and encouraging the production of Off Broadway theater and to making live theater increasingly accessible to new and diverse audiences.  The Alliance holds monthly meetings and membership is open to everyone in the Off-Broadway theater community.  Among its initiatives, The Off Broadway Alliance sponsors a free Seminar Series focusing on the culture, business and history of Off Broadway featuring major players from the Off Broadway scene.  And the OBA created the Off Broadway Economic Impact Report, which details Off Broadway's over $500 million annual impact on the economy of the City of New York.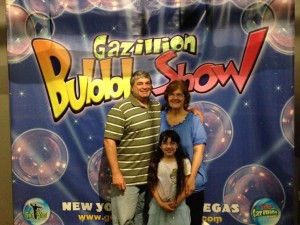 So, if you have  a Broadway fan in your house or you feel like introducing someone to the magic of Broadway, this is a great way to do that. From September 4-22 you can choose your favorite shows and see them for $20. At that price you can see a few shows! In addition to enjoying a great show Applebee's and 5 Napkin Burger have teamed up with 20at20to bring you an after show $20 meal! How much better can this get? It's a perfect Girl's Night Out, Family Night, Besties or Date Night!
GIVEAWAY: See you at one of the fabulous 20at20 shows! We have some wonderful news. 3decades3kids has teamed up with 20at20 to give one reader a family 4 pack of tickets to the Gazillion Bubble Show! You can enter by commenting on our facebook page that you would like to go to the Gazillion Bubble Show! Winner will be chosen by random.org on September 12, 2o19. Winner will be contacted afterwards. The prize will be given in the form or two vouchers/each for 2 tickets. It is the winner's responsibility to set up date they will attend via email.
Disclosure: All opinions are that of Diane Sullivan and do not reflect the views of the partner company represented. Contact me at 3decades3kids@gmail.com or across all social media at @3decades3kids. All tickets provided by 20@2o.