Star Wars Fan Art You Must See At Ripley's Believe It Or Not Times Square!
May the 4th is about to arrive and that's a biggie for all of us Star Wars fans! As you may have already guessed, our family is a huge Star Wars family! Yes, we have seen all of the movies, have pictures with all of the characters and count down the day until each and every movie. When we heard about the new exhibit at Ripley's Times Square we had to share it with all of our readers right away! May the 4th be with you, young Padawans! Ripley's Times Square and its fellow Believe It or Not! attractions are home to some of the most creative Star Wars art pieces in the world. In honor of Star Wars Day this year, we invite you to check out our Times Square location's homage to the epic space saga. Check out our top 5 picks of some of the awesome art below! There are more, but these are a sample. Who wants in? We have a link below to purchase tickets. You can never go wrong visiting Ripley's Times Square, but when you throw Star Wars into the mix it's a definite win! 
1. This portrait of the dark lord Darth Vader is made from a very painful office supply, staples! See it only at Ripley's Times Square.
2. This Darth Vader also housed at Ripley's Times Square, is made from recycled machines parts!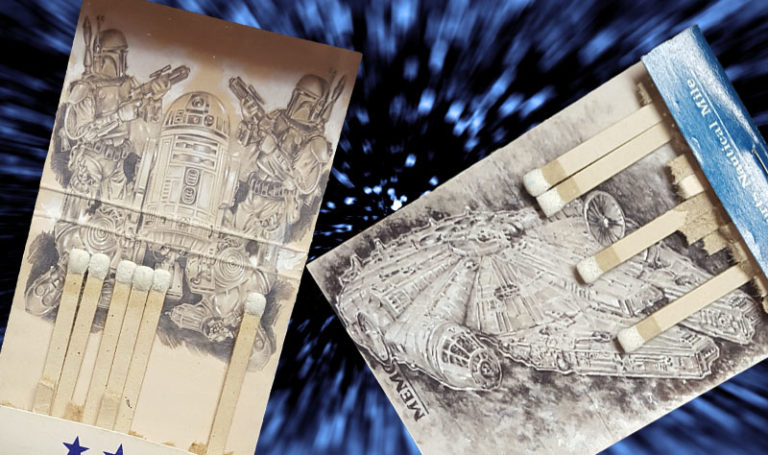 3. These matchbooks have been sketched with the Millennium Falcon, Boba Fett, C-3PO, and the adorable R2-D2!
4. Yoda carved out of crayolas is so life like!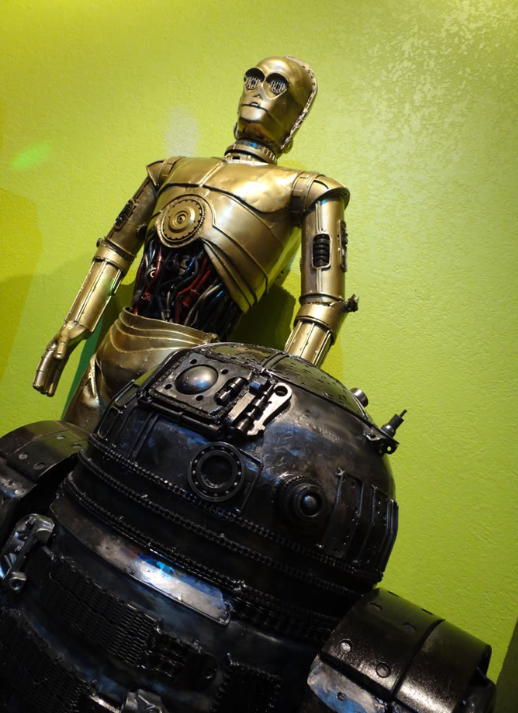 5. These scrap metal R2-D2 and C-3PO can be see at Ripley's Hollywood!
Celebrate May the 4th with Ripley's Times Square and save 30% off tickets now through May 6th.
CLICK HERE TO SAVE NOW and MAY THE FORCE BE WITH YOU!
Hours
OPEN 365 DAYS
Monday: 9am – 1am
Tuesday: 9am – 1am
Wednesday: 9am – 1am
Thursday: 9am – 1am
Friday: 9am – 1am
Saturday: 9am – 1am
Sunday: 9am – 1am
Last Ticket Sold One Hour Prior to Closing
234 West 42nd Street
New York, NY 10036
Check out everything Ripley's Believe It Or Not Times Square here: https://ripleysnewyork.com/experience/
Disclosure: Media invite extended. All opinions are that of my own and do not reflect the views of the parent company represented. Contact me at 3decades3kids@gmail.com and @3decades3kids across all social media networks.