Skytop Lodge In The Poconos- A Great Getaway For All
Our family is all about spending time together, creating memories and making traditions along the way. We are also big fans of  having fun. Not long ago we were introduced to a beautiful hideaway in the Pocono Mountains of Pennsylvania. Skytop Lodge is at the top of the mountain in Skytop, Pa. Located less than three hours from the hustle of NYC our family has found a perfect place for everyone to just relax, unwind and unplug for our daily busy life. Skytop Lodge is different than most of the surrounding family style resorts. There is no big indoor waterpark or crowds of people. It's a place where you can choose your activities as each day comes about. When you check into Skytop Lodge you will be presented with the activities for the days of your stay. You and your family and pick and choose from the long list of things to do that go from early morning until nightfall. 
Skytop Lodge and the property surrounding it is just gorgeous. It's like stepping into a beautiful painting that comes to life during your stay. As you drive up to the main building of the resort you will pass the gleaming lake that is hard to take your eyes off of for very long. Skytop Lodge has a few different accommodation options. There is the main building where the pool and dining are housed. Then there are also cottages and cabins. We stayed at the Streamside Cabins. The cabins are divided into four units with connecting doors. They have patios and plenty of space. There is a shuttle that will pick you up at different locations within the resort and transport you to the main building or to your destination of choice. Our family enjoyed the Streamside Cabin. It was so roomy and really gave us the feeling of nature surrounding us. We enjoyed taking strolls alongside the stream and looking for little woodland animals. On our last trip we spotted a deer and some bunnies not far from the cabin. You can imagine how exciting that was for these city people! 
Although it was tough leaving the cabin our family did make it up to the main building quite a few times. First of all the indoor and outdoor pool are there. They are both ideal for swimming or just relaxing. There is also a hot tub, toddler pint sized pool and exercise room in the area. Throughout the day there are activities at the pool including a cannon ball big splash contest and a rubber ducky race! So much fun! We even spotted a mermaid during our visit to the pool!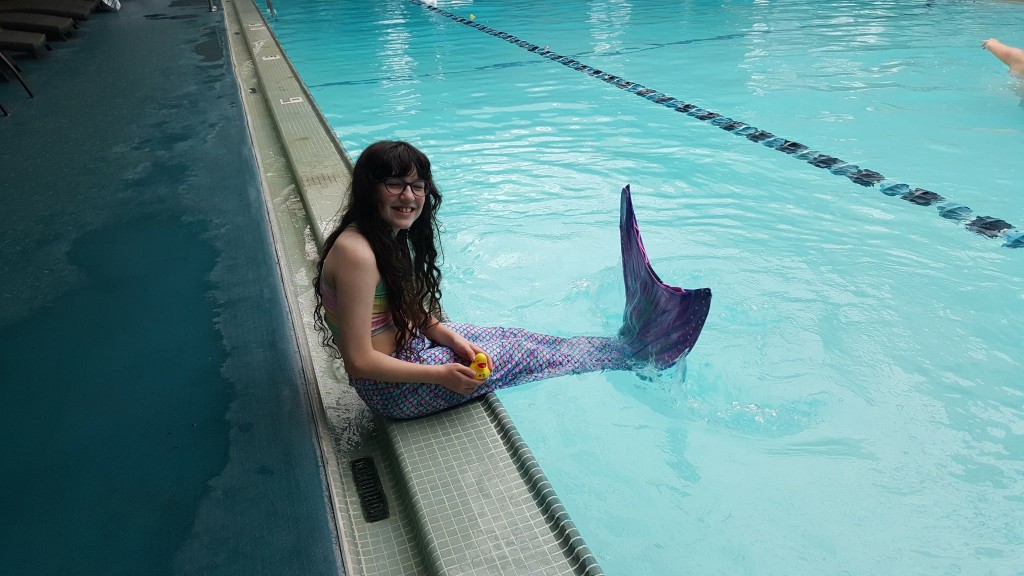 One of our favorite things to do at Skytop Lodge is have fun in the game room. Our family has this ongoing competition going on with the Ping-Pong game. We really have never had the chance to just slow down and play ping-pong. It is SO much fun! There are other games to choose from, too and even some that are bigger than life. There is also a book and magazine section there for the littles to enjoy along with some play till you win games so everyone leaves with a prize! Did I mention they also have tanks that line the wall where you can check out some snakes, frogs and lizards. I'm very happy there are all behind the glass! Check out more about Skytop Lodge here: http://www.skytop.com/
To put it into a nutshell, if you are looking for a resort in the Poconos that is either laid back or filled with activities you should definitely check out Skytop Lodge. It's a place where you can choose your activity level based on what you are looking for during your stay. If you visit in the summer there are a ton of summer (spring, fall) sports to choose from including horse back riding! If you visit in the winter you can count on Skytop to bring you all of the winter fun you are looking for including tubing and more. Any time is the right time to visit Skytop Lodge. I would suggest looking at their events calendar to see when the best time is for you to visit with your family, friends, spouse or for a little alone time. http://www.skytop.com/event/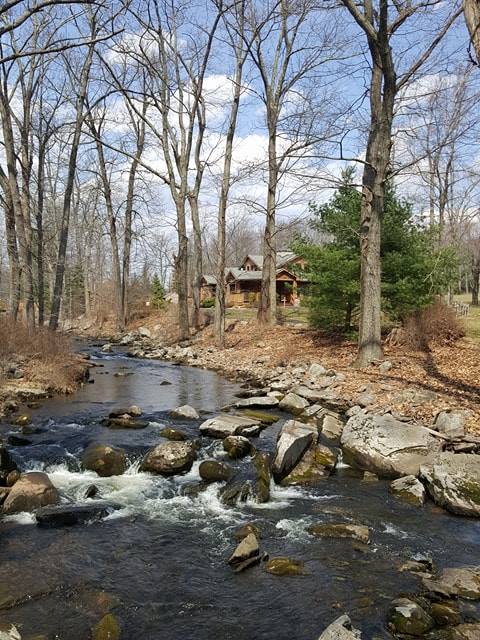 Disclosure: All opinions are that of my own and honest. They do not represent the views of the parent company represented. Contact me at 3decades3kids@gmail.com or @3decades3kids across all social media platforms. Media invite provided.