Build-A-Bear Making Four My Little Pony Friends!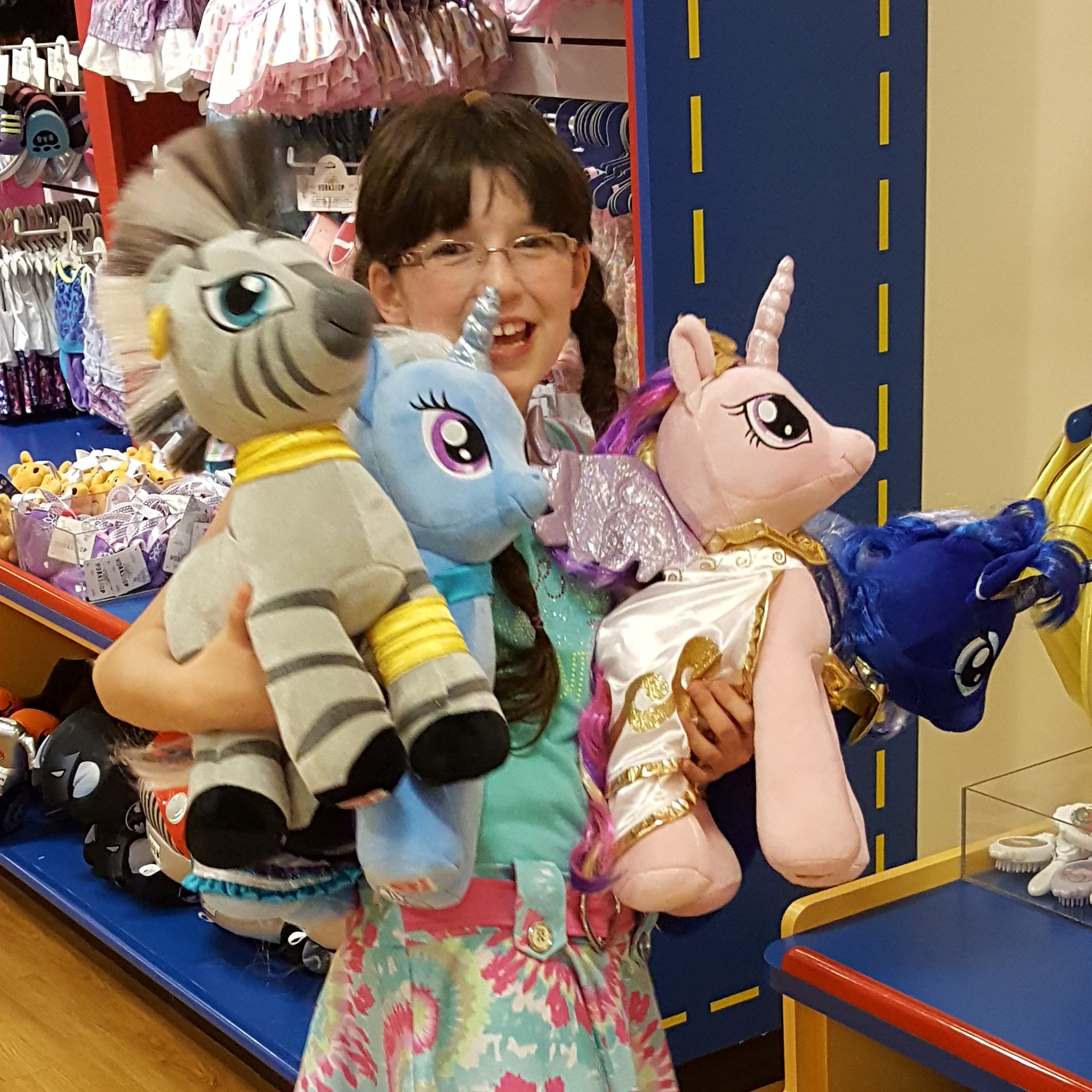 My daughter has been a My Little Pony fan forever, or at least for the past seven years! She loves the show and has a million of the little toys. A few years ago Build-a-Bear introduced their own version of the ponies. Twilight Sparkle was Emm's first My Little Pony Build-a-Bear creation, soon followed up by Pinkie Pie and more. I have honestly lost track of how many MLP friends were made over the past few years.
The other day we headed to one of our favorite Build-a-Bear locations with four unstuffed friends. I'm not if you know but you can have unstuffed Build-a-Bear friends sent to your house and you can take them to any location to get them stuffed. This is great to know in case there is a sale online that you want to grab. In our case we had leftover review gift cards that Build-a-Bear had previously sent us. There was a 2 for $35 sale so we picked up 4 friends for $70. If you have been to Build-a-Bear you know that the friends can run from $15 to $20 to $25 and maybe higher.  In our case the four friends would have cost $100- $120 but we only used $70 because of the sale online. We used the extra gift card for three outfits! The one drawback to having the friends shipped to your home is the pressure of making time to get to the store for stuffing. It literally took months and months of looking at them in the box before we were able to make the trip. Why did we wait so long? 🙁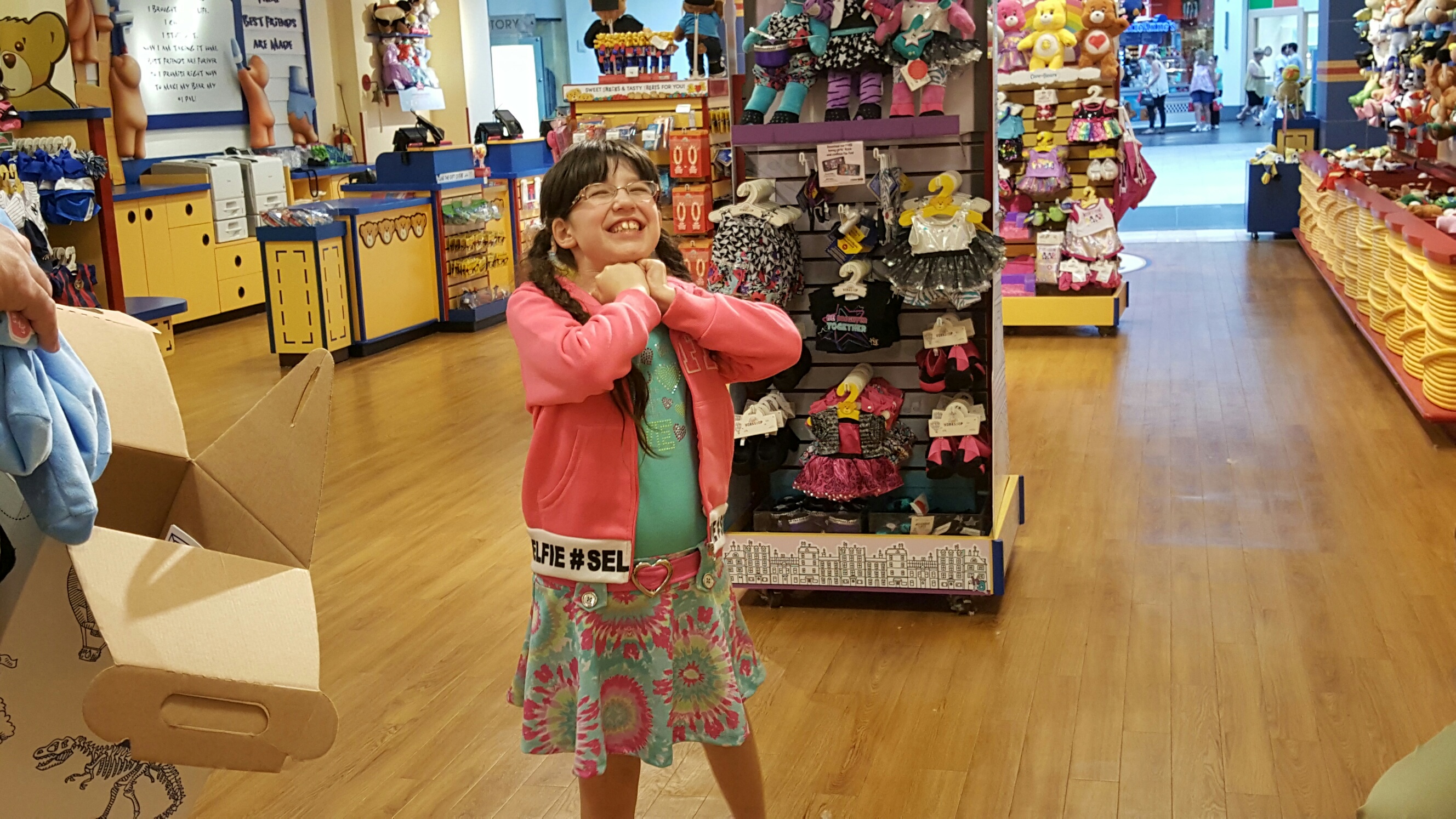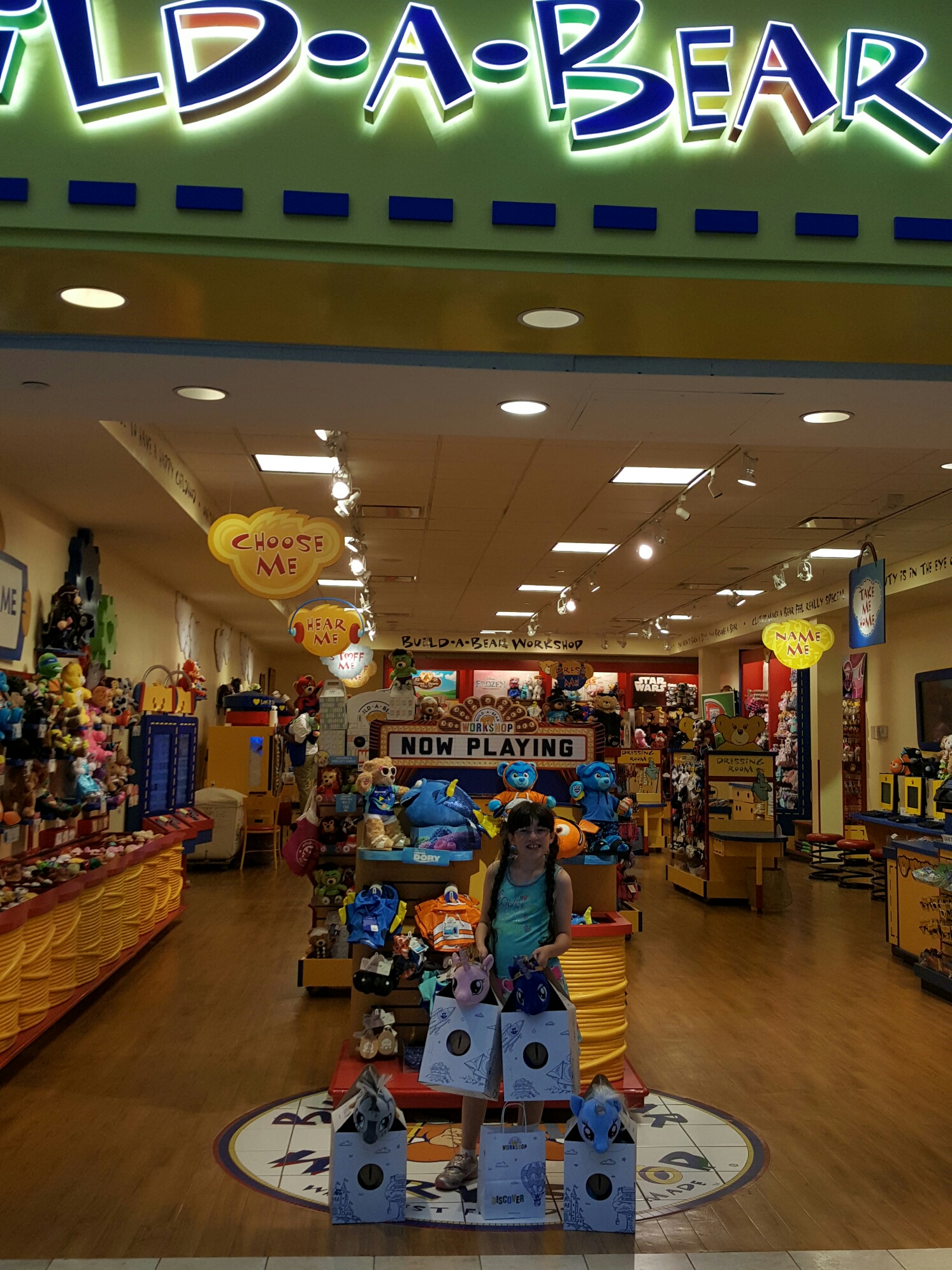 Well, anyway, the stuffing and store experience was pure joy! Stuffing four friends is no simple task. There were hearts to pick out and wish upon. Each one was loaded with a different scent which included cotton candy, mixed berries, bubble gum, donut, and more. They even had a pizza scent to go with the new TMNT! Emm did not choose the pizza scent. There were music chips to test out including the My Little Pony theme song. And the the actual stuffing. Emm worked the foot pedal as our helper coached. Before you knew it the My Little Pony Friends came to life one after the other. First Princess Luna next Princess Cadence, then Zecora and finally Trixie! Four new friends ready to be fluffed at the fluffing station. Next stop was the Dress Me Station where all the new dresses and crowns were fit to perfection. Our day ended with a fashion show featuring all four ponies and hosted by Emm! I suspect there will be a Build-a-Bear My Little Pony tea party coming up very soon. I will definitely be able to take a pony headcount at that point. We did purchase some Build-a-Bear cookies and lollipops for our upcoming party.
So, if you are looking to make memories with your little one, look no further than your own local Build-a-Bear. There is something for everyone and a million hugs along the way. Check out all things Build-A-Bear at http://www.buildabear.com/

Disclosure: Diane Sullivan/3decades3kids is a Build A Bear partner blog. No compensation was given for this post. Gift cards were provided by Build a Bear in order to facilitate this review. All opinions are that of Diane Sullivan and do not reflect the opinions of the parent company. Contact me at Diane@3decades3kids.net and @3decades3kids across all social media platforms. Snapchat: ThreeDecades