Kids Night on Broadway is taking place this week in NYC.If you enjoy taking in a Broadway show and would like to give your child that same fun experience there you should know about Kids Night On Broadway! KNOB is a great way to take your child up to age 18 to a Broadway show for FREE! For every adult ticket you buy, you can a child's ticket to the same show free! Another wonderful part of Kids Night on Broadway is that you can go to dinner and it works the same way. You buy the adult entree and the child dines for free! You can choose a place to dine from the approved list of restaurants in the Broadway area. It's simple! You buy the adult dinner and the child eats free! There are also special events in places around the Times Square area.
Our family has been a part of KNOB for the past 7 years and have enjoyed it each year! This year, even the new
Spiderman
is available!
During the past few years we have seen:
The Little Mermaid/retired
Beauty and the Beast/retired
Shows available:
For a list of shows please visit:
MANY more restaurants available!
For a list of restaurants please visit: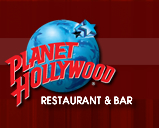 For a list of FUN events please visit:
If you are in the NYC area and love Broadway, you should definitely check out Kids Night on Broadway!