The Wizarding World of Harry Potter
Our trip to Universal Studios is always filled with fun and excitement, but out last trip was especially wonderful because of our new venture, visiting the Wizarding World of Harry Potter.
I feel especially connected to the whole Harry Potter craze, since my 19 year old son grew up on Harry Potter books. It seemed inevitable that we would have to visit the WWHP and see what it had it store for us!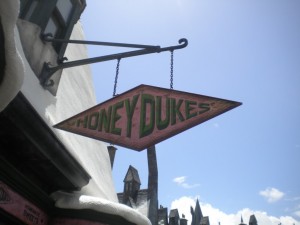 Universal Studios really outdid themselves with the new addition to the park. The entrance to Hogsmeade was breathtaking! Everyone around us just stopped in their tracks to take it all in.
The Hogwart's Express to the left, shops to the right, snow on the rooftops, it was just overwhelming and well worth the trip already. As we walked down the crowded cobblestone path my family had to make a stop for some butterbeer in a take home mug! Wow! Everyone agreed it was perfect!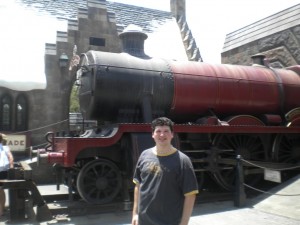 Of course the highlight of the trip was a visit to Hogwarts! Harry Potter and the Forbidden Journey was not a ride to miss. It was well worth the line and there was
plenty to talk about and look at while we were waiting. If you want to reride, be sure to ask for the single rider line to make a much quicker second trip! We spent time at the WWHP at the beginning of the day, but we only had a one day pass, we also went back to the area to revisit about an hour before the park closed. At that time we were able to just "enter" any shop with no line to wait in, including the "Ollivander's" the wand shop, where you can choose the wand that is right for you. Don't miss it, althought you will have a hard time choosing! I hope if you get the chance to visit the Wizarding World of Harry Potter, you enjoy it as much as our family. I'm sure you will! Have a wonderful trip!