Fuller House on Netflix
Seems like just yesterday my younger self was obsessed with Full House. My friends and I loved every minute of the show. When I heard the first news about Fuller House in the works I just about went wild. What an amazing experience, what an amazing idea. Now my own kids can have the chance to see what fun was waiting for them with the debut of Fuller House. So, popcorn in hand our family sat together to see just what Fuller House was made of, if it would live up to Full House. The answer: Yes! If you were a Full House fan be prepared. You are not going to be able to leave until you have streamed every episode of Fuller House! Our family loved this new show and you will, too! As for John Stamos and Bob Saget, I can officially never get enough of either of them! They won't be in every episode but will definitely make their appearances. So, check it out on Netflix and let me know what you think. All thirteen episodes are live and waiting for you just in time for the weekend.
I'd love to share  a glimpse at how DJ, Stephanie and Kimmy are adjusting into their new roles as grown-ups, plus hear more about their perfect Netflix night in. As Candace Cameron Bure puts it, it's "pretty rad."
I'm so excited to say that  Fuller House characters are getting their very own Netflix "collections" to celebrate the show launch. Next time your family is gathering around the TV, look to TV Time for the Fam and other Fuller House-inspired title collections to find something everyone can agree on!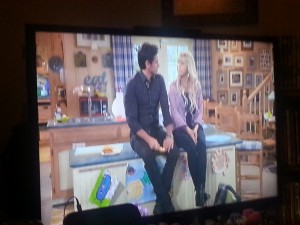 TV Time for the Fam: www.netflix.com/familytv
Fuller House and Other Fave Fams: www.netflix.com/fullhousetofuller
Supermoms Like DJ Fuller: www.netflix.com/djfuller
Steph Tanner Presents "How Rude" TV: www.netflix.com/stephtanner
Kimmy Gibbler and Other Pesky Friends: www.netflix.com/kimmygibbler
Disclosure: Diane Sullivan is a Netflix Stream Team Member. All opinions are that of Diane Sullivan and honest. They do not reflect the opinions of Netflix. This post is not sponsored. As a member of the Netflix Stream Team surprises are sent to the house throughout the year. Contact me at diane@3decades3kids.net and @3decades3kids everywhere else across social media. 3decades3kids.net