Disney On Ice- Princess Wishes!
Last night my family was lucky enough to go to Disney On Ice Princess Wishes. It was a first for us. We have gone to many Disney On Ice shows with our two older sons, but now that we have Emily, our own little princess, we had to see Princess Wishes!
This Disney on Ice highlighted scenes from many of the Disney Movies and the Princesses were abundant!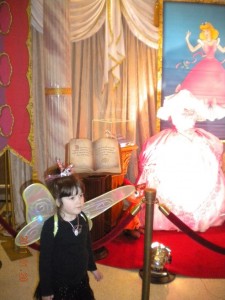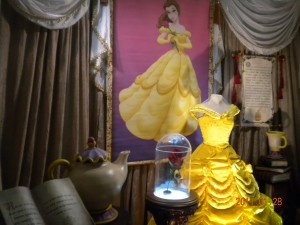 Arriving early to Princess Wishes had its advantages. The doors opened one hour early and that gave us an opportunity to take our time and view the Princess display. Wow! We were able to see Princess gowns and items from many of the Princesses, including Belle, Cinderella, Sleeping Beauty, Ariel and of course Princess Tiana!
We even got to see Tiana's yummy pot of gumbo just like in the movie Princess and the Frog!
One of my daughter's favorite parts of the preshow was actually getting to meet the real Princess Tiana! She was beautiful and Emily was in awe of her, as were all the little grils!
We had so much fun even before the actual Disney on Ice show started! Princess Wishes was filled with fun for both girls and boys, so if your Princess has a brother, don't worry, there were plenty of scenes that kept the "guys" amused! The hostess of the show was Tinkerbell, who came out between scenes to introduce the next act! The Pixie dust was plentiful as Tink skated from one end of the ice to the other!
If you have a chance to see Dinsey on Ice Princess Wishes, don't miss it. Your Princess will love it and so will you. Don't forget to leave some room for the yummy cotton candy and popcorn and of course snow cones in take home Disney cups! Have a magical time at Disney on Ice Princess Wishes!
Please LIKE 3decades3kids on facebook at: