Pip's Island Opens In The Times Square Area of New York City! We Have A Family 4 Pack Ticket Giveaway!

Our family is constantly on the prowl looking for great family fun adventures in NYC and the tri-state area. Recently we were invited to the newest show in town, Pip's Island- located in the Times Square area of New York City. Pip's Island in NYC is a must do for families! This immersive experience with transport you for the hustle and bustle of the city streets into a world far away. Your little explorer will be outfitted and briefed on how they (along with the group) can help to solve the mystery. Each room is filled with wonder and amazement unmatched to any other theater experience in NYC! Our family found Pip's Island to be beyond incredible!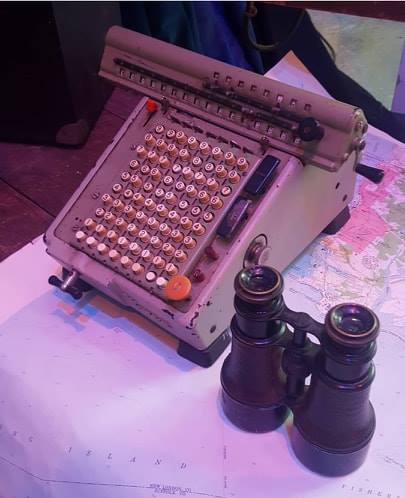 Is Pip's Island a show? That was my big question. I could not wrap my head around what we would be seeing when we visited. So, let me explain it to you without any spoilers. First of all, Pip's Island is not a show, it's an immersive experience based on imagination. There are several rooms that you will venture through with your family. In each room there will be a separate adventure which all leads up to the end and helping to solve the big problem. As each room opens into the next you will be amazed! I don't want to say too much because part of the enjoyment of going to Pip's Island is the magic of the surprise of it all.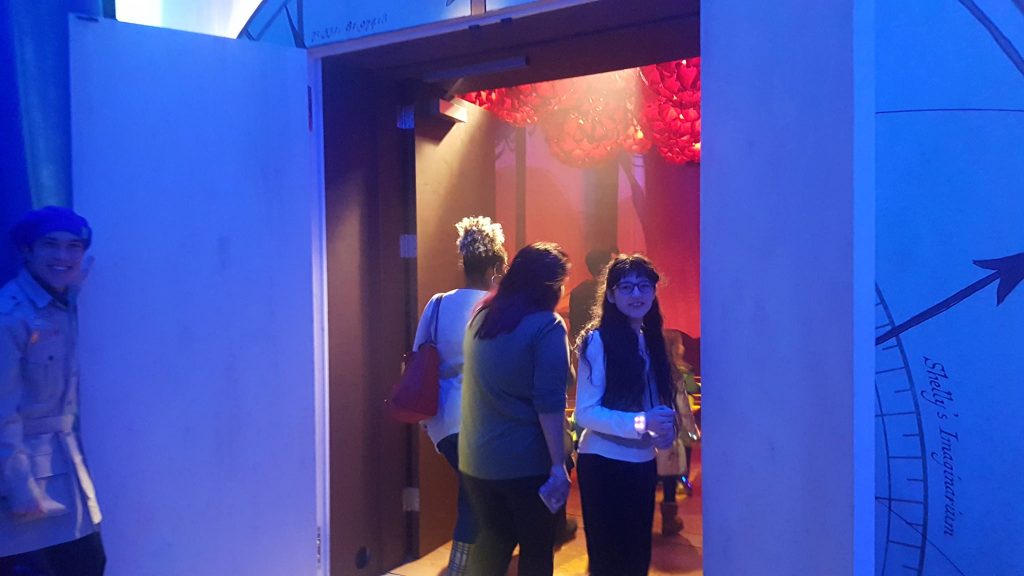 As you adventure though Pip's Island your family will be introduced to the Spark Principles -Creativity, Adventure, Realization, and Empowerment.
What surprised our family the most was the amount of interaction in each room of the experience. Both the children and the parents will be involved in every step of the adventure at Pip's Island.  As the journey begins in the map room the children will be outfitted with their own name tag, Pip's Island vest and legendarium which they wear on their wrist. Everyone will join Expedition 12 in hopes to save the island and help to defeat Joules Volter, the villain. Each group of children and adults will be led through the experience by their own personal guide. Along the way there will be snow, performers, bigger than life characters, puppets and interactive sets. Each room will help to solve the adventure along the journey while you find your inner spark!
Pip's Island is geared for children ages 4-11 but you have to be the judge of your children. This interactive immersive experience takes a little over an hour to go through. There is also a gift shop at the beginning/end so you can bring home a part of the magic. In addition there is a birthday party room so you can plan a party!
Should you go to Pip's Island in NYC? YES! Yes and Yes! You will love it! Your family will love it!  Check out more about Pip's Island here: https://pipsisland.com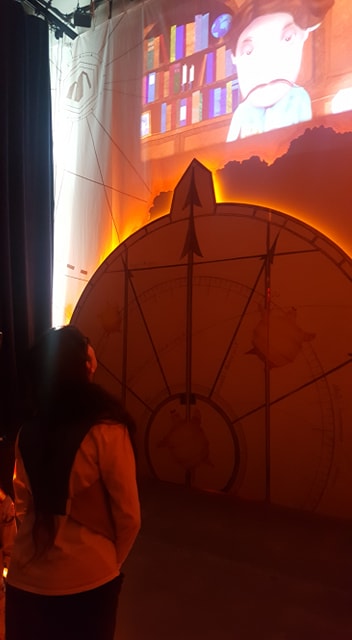 GIVEAWAY: We are thrilled to partner with Pip's Island NYC to give one lucky reader a 4 pack of tickets! What a fun giveaway! Prize consists of a code to redeem for four one show passes. (18+/USA) Giveaway ends March 31 at 11:59pm. Winner will be emailed via email address provided on rafflecopter. You must live in the area or be visiting NYC in the near future. Enter on the rafflecopter below. a Rafflecopter giveaway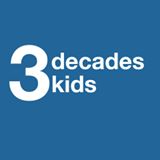 Disclosure: All opinions are that of Diane Sullivan and honest. Media family invite was extended in order to facilitate this review. Swag, invite and giveaway tickets provided by Pip's Island NYC. Contact me at Diane@3decades3kids.net or @3decades3kids across all social media networks.