Macy's 2018 Thanksgiving Day Parade New Balloons Unveiled At Balloonfest!
Every year as soon as the calendar turns over to November there is a big discussion in our house that surrounds Thanksgiving and our plans. Of course our plans always include watching the Macy's Thanksgiving Day Parade. It's become a complete Thanksgiving Day staple that the family loves. With each year we wonder which of our favorite balloons will be back and what new additions will be made for that year.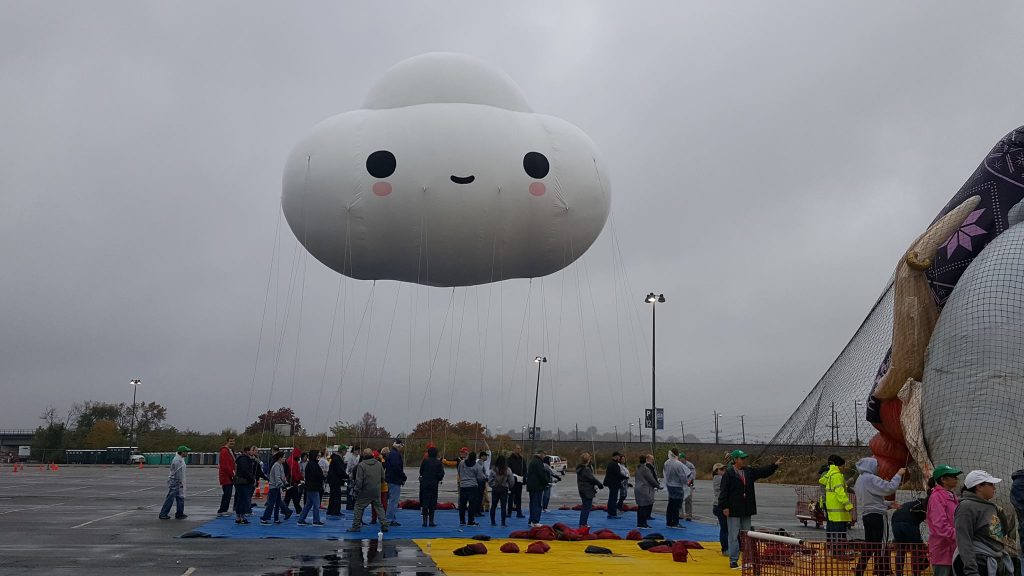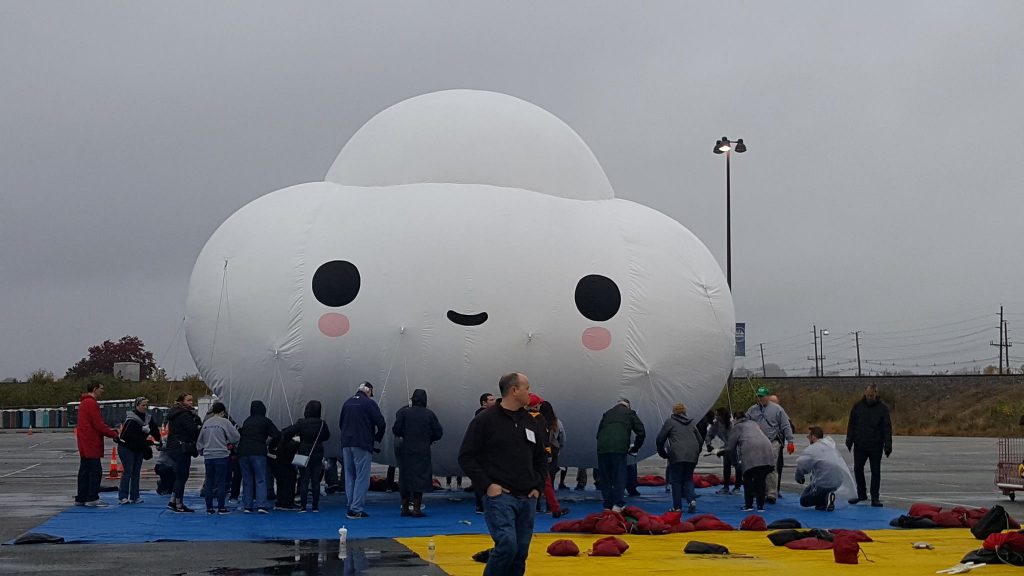 This year our family was pretty excited to get a behind the scenes up close look at the newest additions to this year's Macy's Thanksgiving Day Parade at Balloonfest! We arrived at the crack of dawn to see some these amazing gigantic beasts come to life right in front of our eyes. As the air was pumped each one rose from the ground as the many handlers were there to keep the balloons secure.  Our first balloon was the most adorable, "Little Cloud" FriendsWithYou. Well, it really actually wasn't that little, but in comparison to all the others it was definitely a mini. This floater stands for light, tranquility and unconditional love. 
The three stars of Netflix's newest film, "The Christmas Chronicles", were all too happy to come to life and sway back and forth with their grandness. Manning balloons as a balloon handler is absolutely no joke. They handlers were given direction after direction to keep those blown up beauties exactly where they were supposed to be. We can't wait to wave hello to Fleck, Bjorn, and JoJo as they debut in this year's parade. The Christmas Chronicles elves are the first Netflix balloons to be featured in the live parade.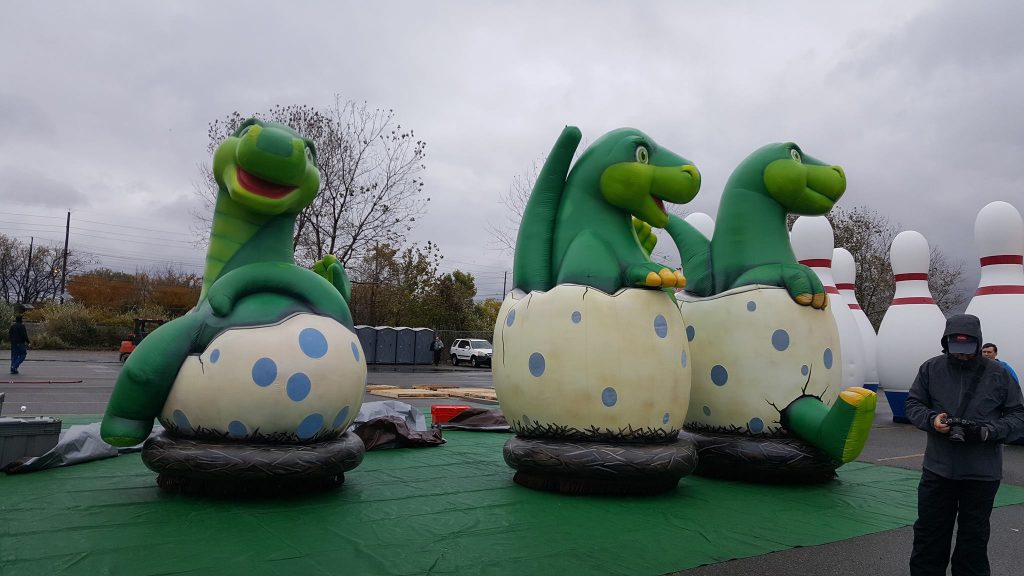 We were delighted to see the three newest additions to the Sinclair Dinos as they made their way back and forth, giving us a wave as they did. The three newborn Baby Dinos from Sinclair Oil Corporation were ready for their first parade for sure. Just like the Sinclair Dino balloon, the Baby Dinos balloonicles appear in life-size form.  Personally, I was fascinated to see the models of what the balloons were supposed to look like when they were finished. Complete perfection!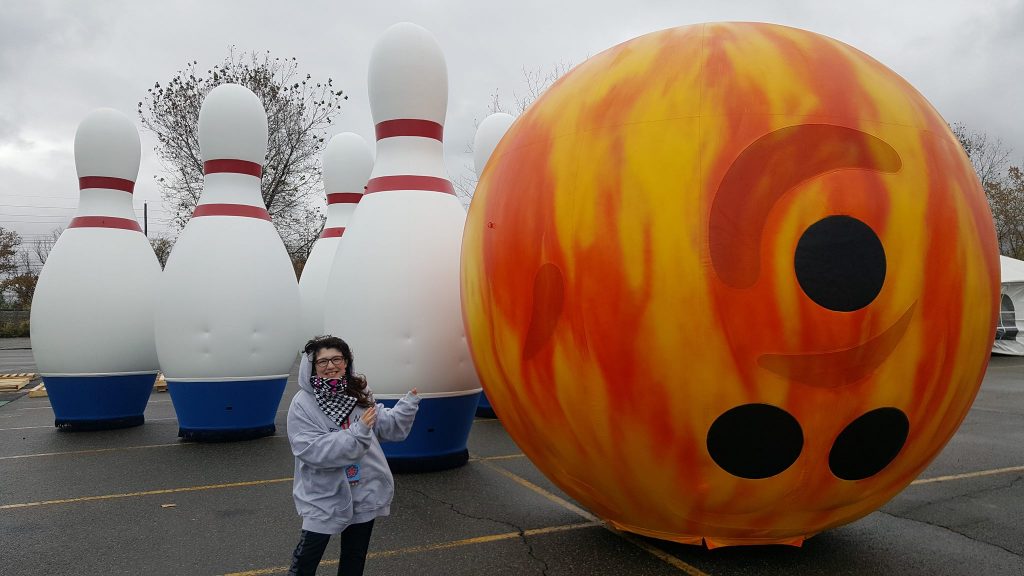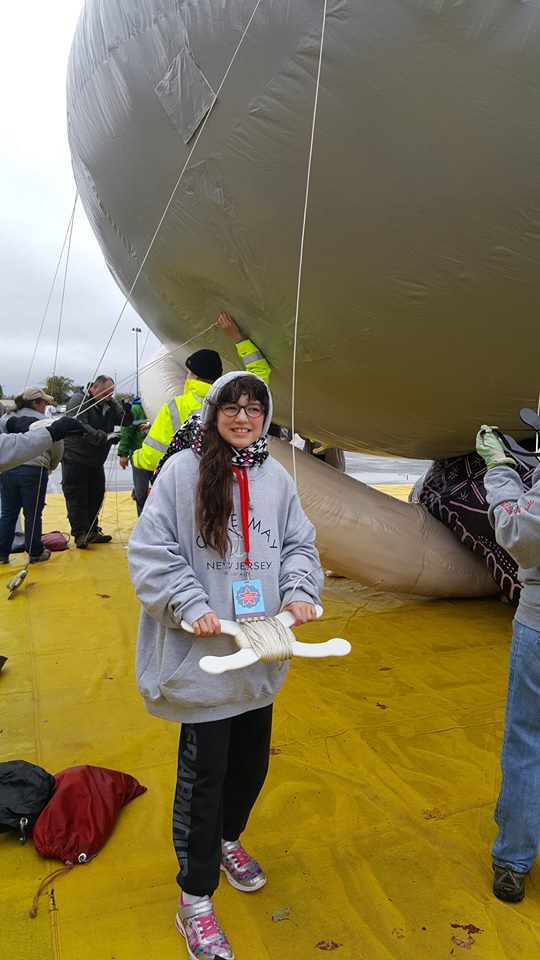 When it comes to bowling our family is all about the sport. We love how "Go Bowling" will be strutting its stuff on the streets of NYC! This new group of balloonicles will consist of two bowling shoes and six bowling pins all being chased along by a determined bowling ball. I cannot wait to see how this plays out! How about you? These sixteen feet bowling pins and twelve foot diameter bowling ball are sure to be a hit or should we say a strike?
Now I may have just saved my absolute favorite for last. Maybe because I have been a boymom forever that I have seen my share of Dragon Ball for years and years. This amazingly gigantic balloon on Goku clocks in at seventy feet long, thirty six feet wide, and fifty six feet tall. That is one big balloon! The Goku balloon is depicted in his new Super Saiyan blue form which completely represents a new era of the Dragon Ball franchise.

As you can see, our morning spent amongst the newest additions to this year's 92 nd Annual Macy's Thanksgiving Day Parade was a morning we will remember for many moons to come. In the meantime we will be scouting out a great place to set up the family to watch this year's parade! Let the countdown to Thanksgiving begin as we head toward one of my favorite holidays of the year. What could be better than being surrounded by family and friends and sharing the magic of this year's Macy's Thanksgiving Day Parade!  I can't wait to hear what you think about the newest balloons and which one is your new favorite as well as your old favorite. Have a beautiful Thanksgiving! Please don't forget to tune in on Thanksgiving morning to see the parade, or if you are lucky enough to be in the NYC area- see you on the streets! Please check your local guide for times. For more information and the parade route please click here: https://www.macys.com/social/parade/  
Disclosure: Diane Sullivan was presented with a media invite to the above event. All opinions are that of Diane and do not represent the views of the parent company represented. Contact me at Diane@3decades3kids.net for more information and collabs. Please follow us across all social media networks as @3decades3kids