We're Moms- We Drive Everywhere! The New York International Auto Show and GIVEAWAY!
Let me start off by saying, we are moms- we drive, we drive everywhere! If you are mom like me, you are always in the car and driving somebody somewhere. On weekdays I start of my morning by dropping off my sons at the train for school and work and then take my daughter to school. Then I drive to the store or whatever other stop I have to make along the way home. The afternoon rolls around and it's time for pick ups at the train and school and then whatever afterschool activities the kids are headed to every day of the week. The night brings late night train pick ups and forgotten school supply runs. So you get it, we are moms and we drive! Why is then that when you think of new cars sometimes people still equate it to a man's life. I know when I am driving the school/train run I see plenty of other moms driving right alongside of me. Yet when I have gone to the New York International Auto Show in the past I have seen the place overrun with men. Where are the women? and the kids? This year I hope that we can spread the word that this is a women's event! Don't you want to see all the latest cars that are in the works? I know I do! I have my little mental bucket list of items I would love in my next car. Power rear lifegate anyone? I know I am so there! That liftgate is heavy! What about heated front seats? I am in awe of them. Someday- Someday soon that is!
Recently, I had the chance to attend a special preview event, Girls Night Out, courtesy of She Buys Cars, at the New York Auto Show. The show is currently running now through April 23rd at the Javits Center. During our time, I looked at a variety of vehicles across a number of manufacturers. These included cars from Mazda, Toyota, and Genesis. We got to hear about the upcoming vehicles that will be hitting roads soon, along with seeing some concept cars that will be making their way out over the next couple of years.
First off, we started at Toyota, where we heard a short presentation of the night ahead. We learned about some of the vehicles, which included the FT-4X Crossover, a car that will help in aiding a younger demographic on outdoor activities. There is also a GoPro camera built into the car to help capture the maximum amount of adventures possible. We also had a look at some other models Toyota showed off, along with some special cars like their M&M's brand-based vehicle. Overall, their booth at the New York Auto Show displayed a variety of car types, whether they were more outdoor/offroads-centric or built for family and everyday life. Next, we headed over to Genesis to see the brand new vehicles that they have been working on. We were shown a preview of Genesis' brand new GV80 Concept vehicle, which is an SUV-type car. Perfect for travel with large trunk space and a beautiful overall look, it was said that the car is still very early into its life. We heard from some of the people who even helped design the car, who told us afterwords that it will probably be a number of years before we see the GV80 Concept become a reality on the road. Check out more here: http://www.autoshowny.com/
My final and favorite stop was Mazda! Mazda is a brand I just love and have had my eyes on for the past couple of years. I'm obsessed with the upcoming Mazda CX-5 and could not get enough of it. If I could have driven it out of there, believe me, I would have! Mazda had an extremely varied amount of cars to show off. Some of these vehicles included the 2017 CX-5, the 2017 MX-5 Miata, and a handful of others. The most important thing I found out at the booth was the importance of building a perfect car just for yourself. It should be a top priority to find the perfect balance between affordability and high-performance. With the cars shown off at the show, I think that it is safe to say that Mazda hit the nail on the head with their newest line of vehicles. The Mazda CX-5 seats five which is perfect for families or moms that are taking along the kids' friends. The car is sleek and has a million options from heated front seats to advanced blindspot monitoring to automatic rear liftgate. This car was hitting it out of the ballpark for me. Best part is that Mazda is affordable to regular people like me. It's affordable to moms! When you are on social media follow the hashtag #MAZDACX5 for more about the Mozda CX-5. Of course Mazda has so much more to offer than just one car. That is why you need to get over the New York International Auto Show and check out what is right for you. Don't forget to bring the kids along. There is plenty for them to see and do. You can even test out the cars and see how the kids fit inside of them!
TICKET GIVEAWAY: We are thrilled to team up with the New York International Auto Show and She Buys Cars to bring TWO lucky readers to the NYIAS! We have two pair of tix, each winner will get a code to redeem 2 tickets each. To enter please comment on any of the sites below. Winner will be chosen Tuesday, April 18th at 9pm and emailed  immediately. The winner will need to claim prize by responding. Then the winner will be emailed a code to redeem for two tickets. Good Luck! 18+/USA. No transportation/food/parking included.
Tweet this: I want to win tickets to the #NYIAS from @3decades3kids and @SheBuysCars
Designer Bag Giveaway! Now for something you can just smile about! There is something for everyone and plenty of chances to win. I am hoping to see one of my readers strutting their stuff showing off one of the designer handbags that is up for grabs!  SheBuysCars has partnered with the New York International Auto Show, Mazda, Hyundai, Genesis, and Toyota to give away six designer handbags this year!
The directions are so simple! All you have to do is take and post a  photo of yourself and and the designer bag when you visit the show —you can enter at any of the partners exhibits. Mazda, Hyundai, Genesis, and Toyota will all have a Handbag Challenge sign in their booth to make the contest easy to find and so you will not forget.  Then just post your photo to Twitter, Instagram or Facebook using the hashtag #HandbagChallengeNYIAS You can enter as many times as you'd like. Good Luck!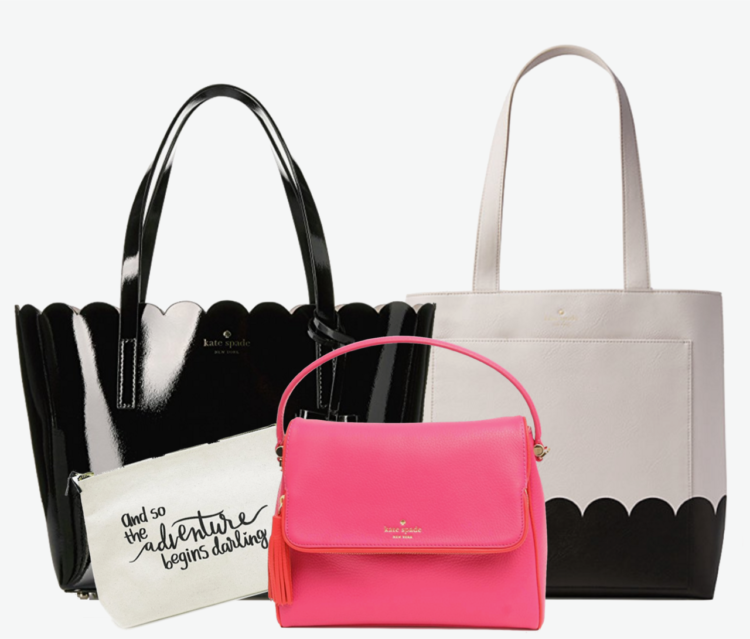 No purchase necessary to win. Winners will be randomly drawn from qualifying entries; one prize per winner. Qualifying entries must be PUBLIC if posted on Instagram, Facebook, Twitter or emailed to autoeditor@shebuyscars.com and be accompanied by the hashtag #HandbagChallengeNYIAS. Each post or email qualifies as an entry; no limit to the number of entries per person. Entries must be completed by 6PM ET Sunday April 23, 2017. Contest open only to U.S. residents. Winners will be announced by SheBuysCars on Twitter and Facebook will be notified by email by April 24, 2017. All prizes carry a value of at least $100 and will be shipped to winners by May 1, 2017. Prizes are not exchangeable for cash or other items; a total of 6 handbags will be awarded.
Disclosure: Diane Sullivan/3decades3kids is New York International Auto Show Ambassador Blogger. This is a sponsored post by She Buys Cars. All opinions are that of Diane Sullivan and honest. Contact me at Diane@3decades3kids.net @3decades3kids across all social media platforms.