Valentine Decorations From JOYIN.com
Our family, well especially me, love to decorate when it comes to the holidays! Valentine's Day is a biggie around this house. February, in particular, is a special month for me because of the obvious, Valentine's Day, I was also engaged during the month of February, had my very first date with hubby during Feb and my first son was born during the month of February! Not to leave out one of my favorite days of the year, Groundhog Day! So, with saying that I can tell you that I was thrilled to team up with JOYIN.com and choose some adorable, festive Valentine's Day decorations to help celebrate! Click here to see the fun we had inflating the balloons! 
First off, I chose the Sweetheart banner! There is nothing that says Valentine'
s fun like a super cute Sweetheart with a themed phrase. I could not resist! Best of all there are five banners in one package all for $14.99. You can hang them on your fireplace, around the kitchen, over the doorways, on your bedroom mirror, or more! I still have not decided exactly where ours will go. I know for sure I am reserving one or two strands for the fireplace! The official name for this product is Valentines Day Candy Hearts Garland Banner.
Secondly, I chose balloons! Of course, I chose balloons. I love balloons! They make me happy. I loved them as a child and I love them now. There is just something about a balloon that creates happiness. When I saw this set of twenty-four pieces I know I had to have it. Priced at only $14.99, how could I resist! The official product name is Valentine Decoration Large Foil Balloons
If crafts are your thing you will not be able to pass up this Valentine's Day Craft Set that comes with over 700 pieces for only $20.99.  The set includes foam stickers, stickers, temporary tattoos, and stamps. Set of over 700 pieces comes with over 60 different designs including different pink and red heart shapes, kitty cat, owl, chocolate, cupcake toppers, bear, love bug, candy, rose, red lip and many more! Bring on the fun!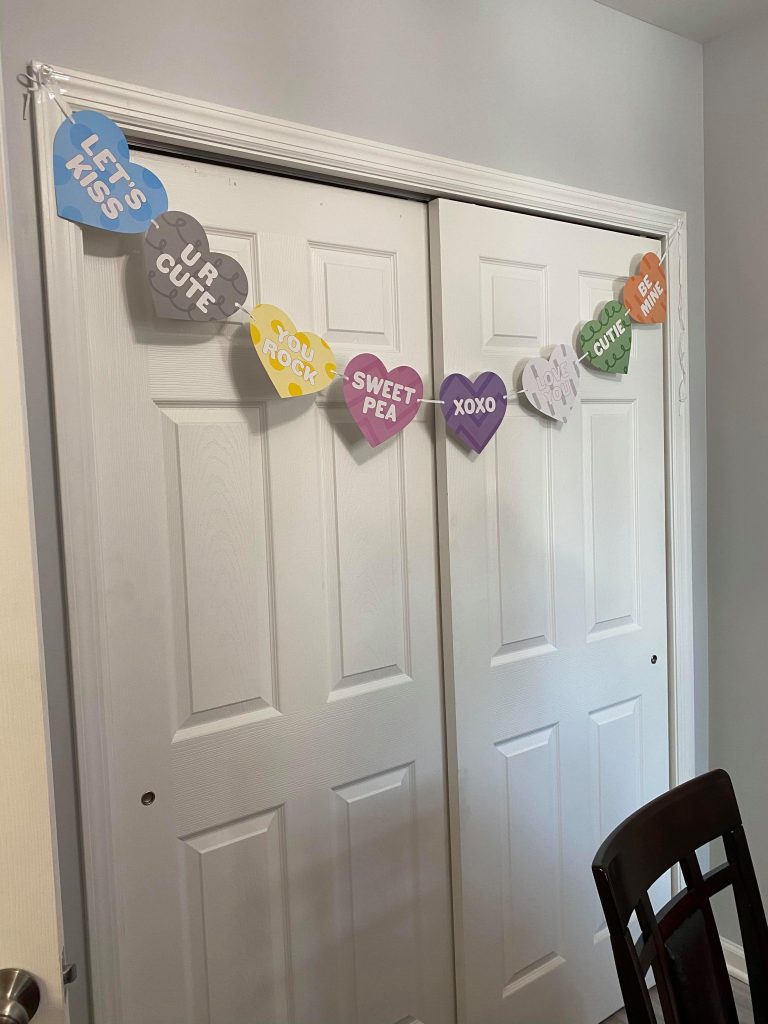 Disclosure: Diane Sullivan/3decades3kids is a JOYIN partner blog. All opinions are that of our own and do not represent the views of the parent company. All products provided complimentary in order to facilitate this post. Contact me at Diane@3decades3kids.net or 3decades3kids@gmail.com or across all social media at @3decades3kids and TikTok @DianeNYC Thank you for reading our content. We love writing it just for you!